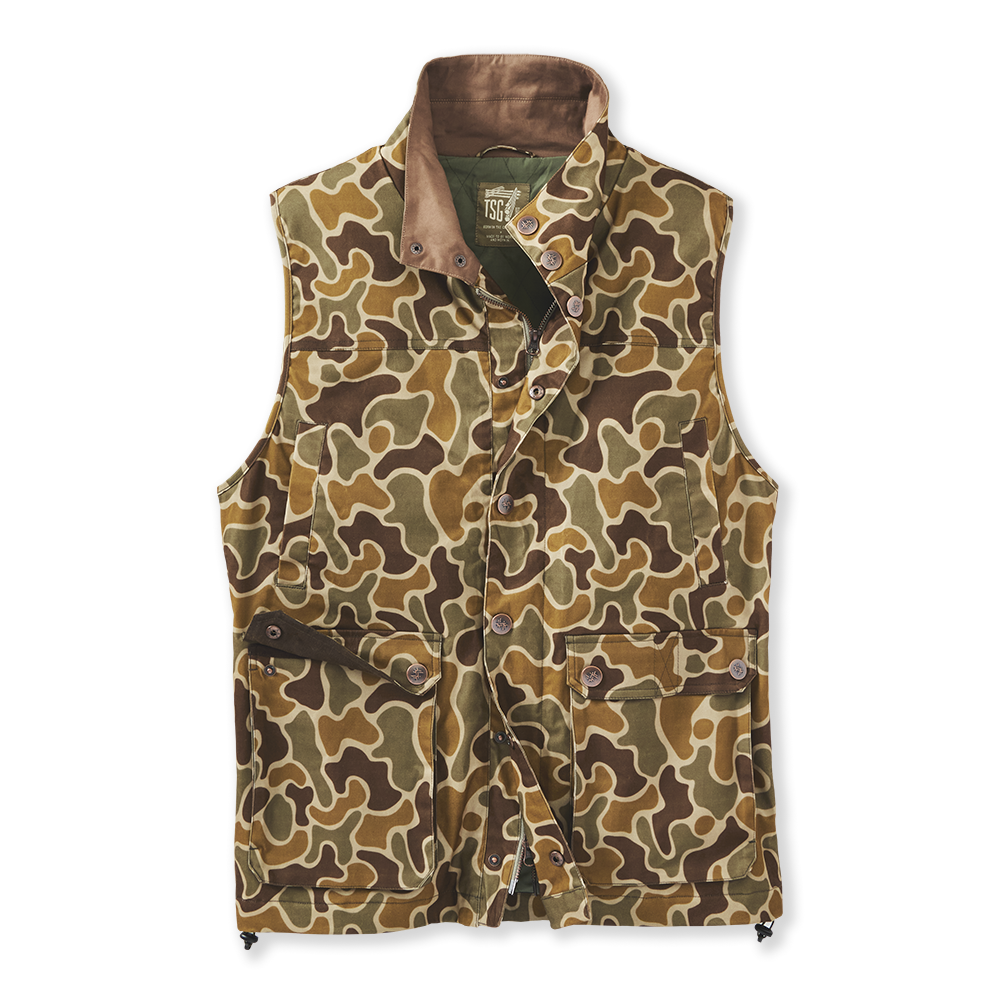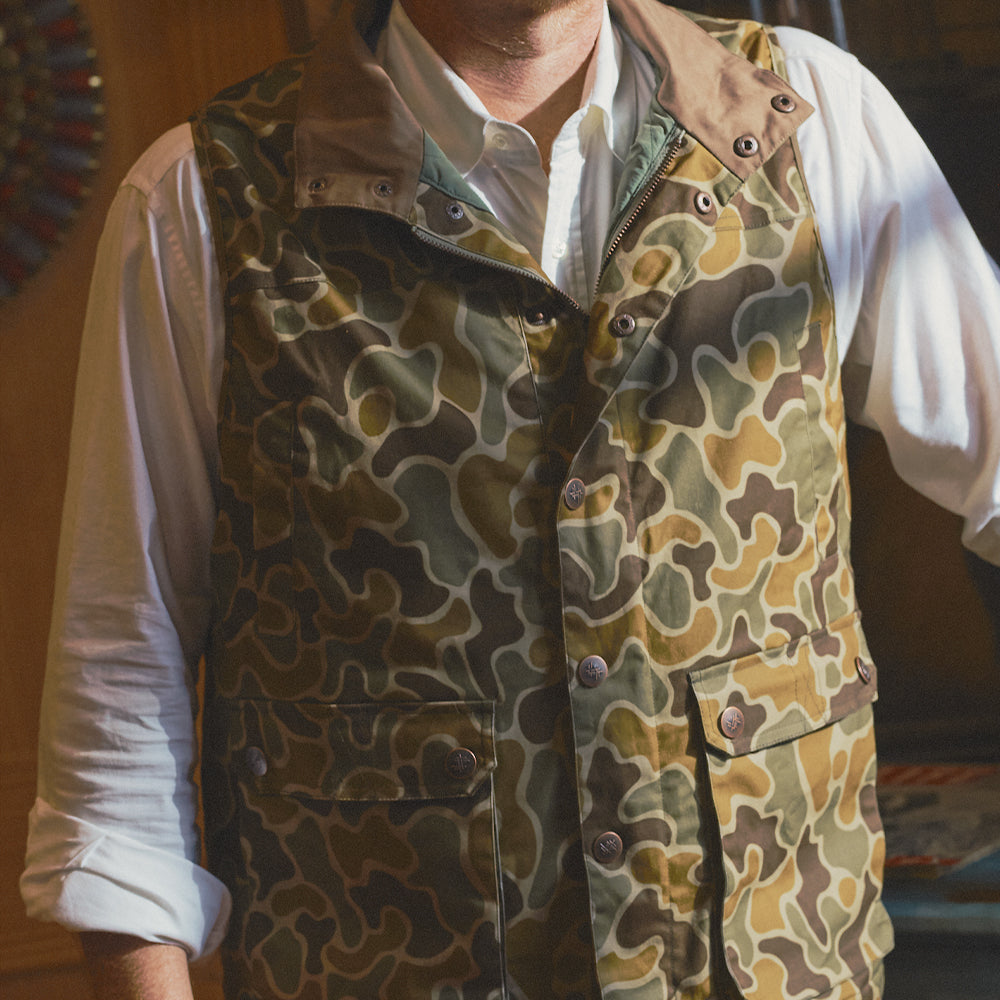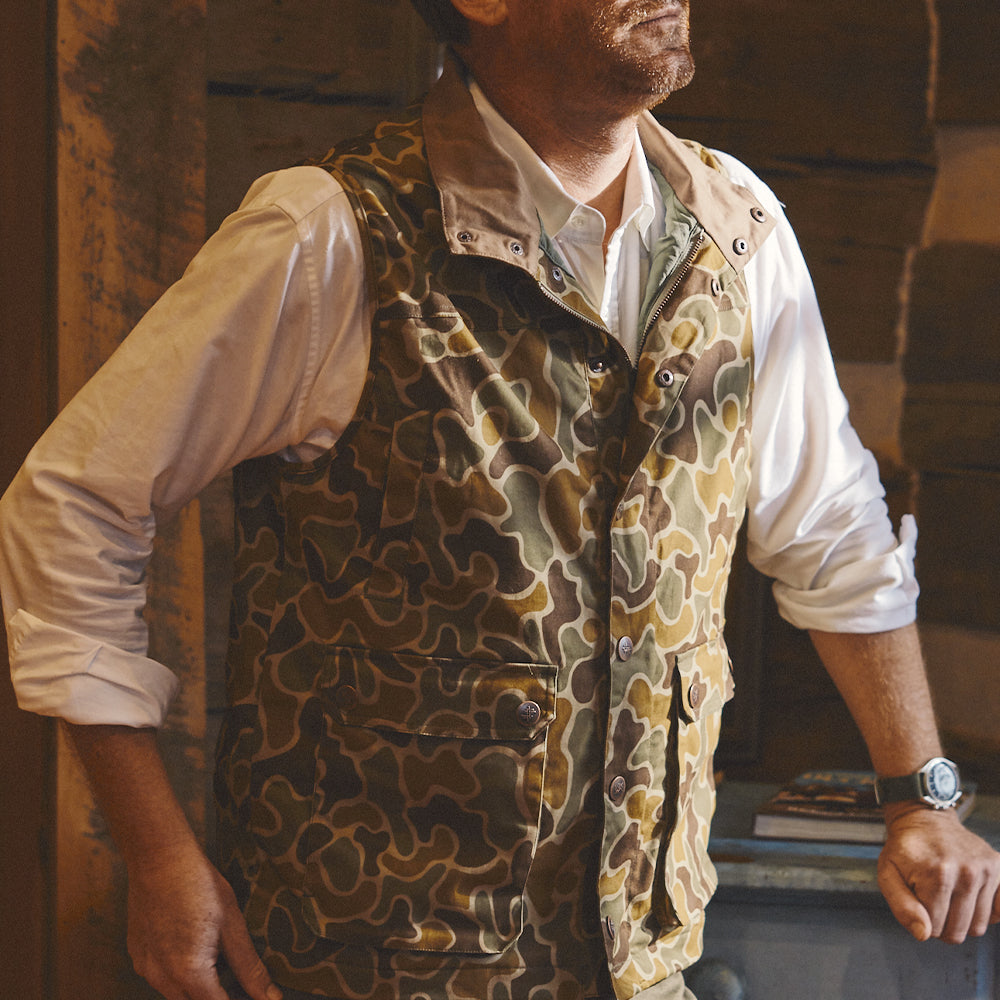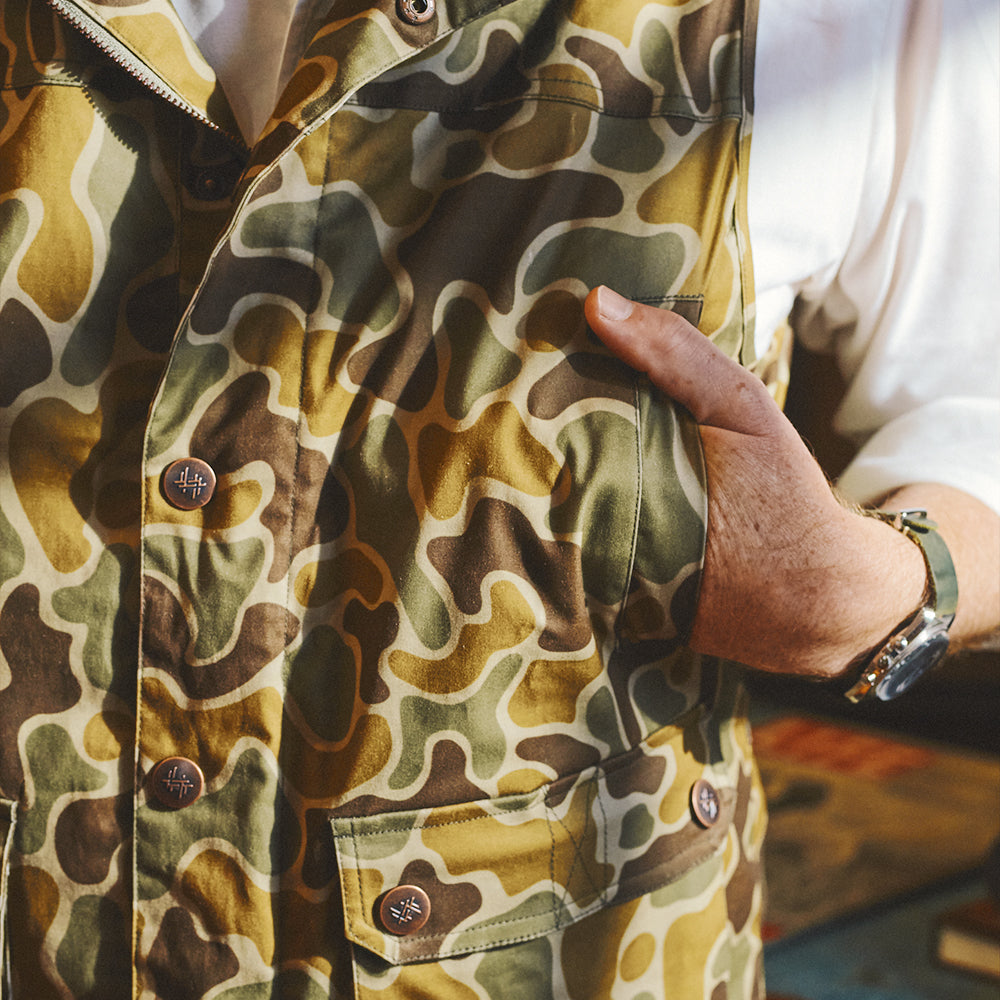 TSG Baeron Waxed Vest (Oxbow™)
Order by 3PM EST for Same-Day Shipping
In-Store Pickup Available
A well-made, long-lasting and styling layering piece is equatable to a well-looked-after Series Land Rover, it just won't quit.  A perfect option for the cool breezy mornings in the Lowcountry to the kaleidoscopic fall days in the High Country, our Baeron Waxed Vest is our addition to the tradition of well-made goods from TSG.
Built using our proprietary waxed blend of cotton and Spandex™, housing a number of pockets, this perfect mix of good-sense design, traditional styling and modern fabric blends, we know this will be your perfect addition as well.
Features
Materials

98% Waxed Cotton / 2% Spandex™
270 GSM
Care Guide

Please follow the care instructions. Since this is a waxed garment, the outer shell must be spot cleaned and an occasional re-waxing may be required depending on use.
Fit & Size

This garment is designed as an outer layer so we gave it a little extra room in the body for any layers you choose to wear under it. If you think you're between sizes, we recommend sizing down.
Choose options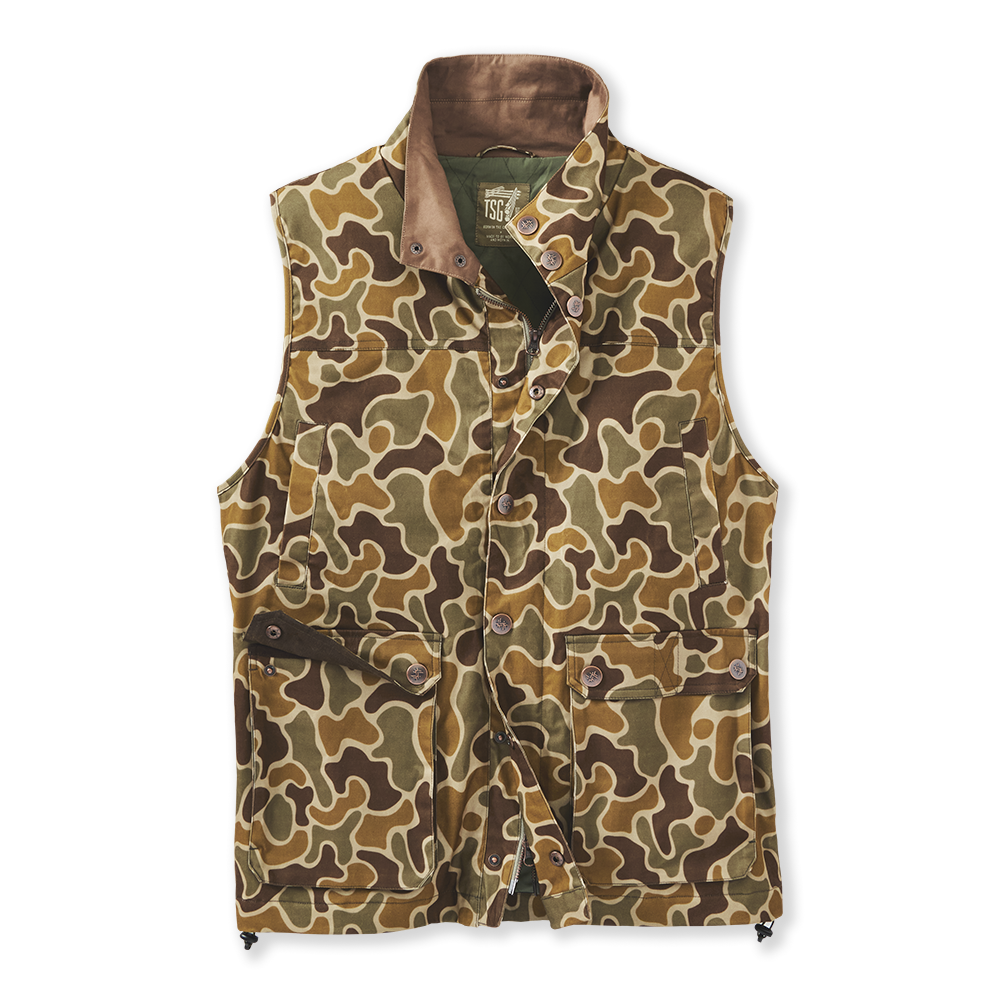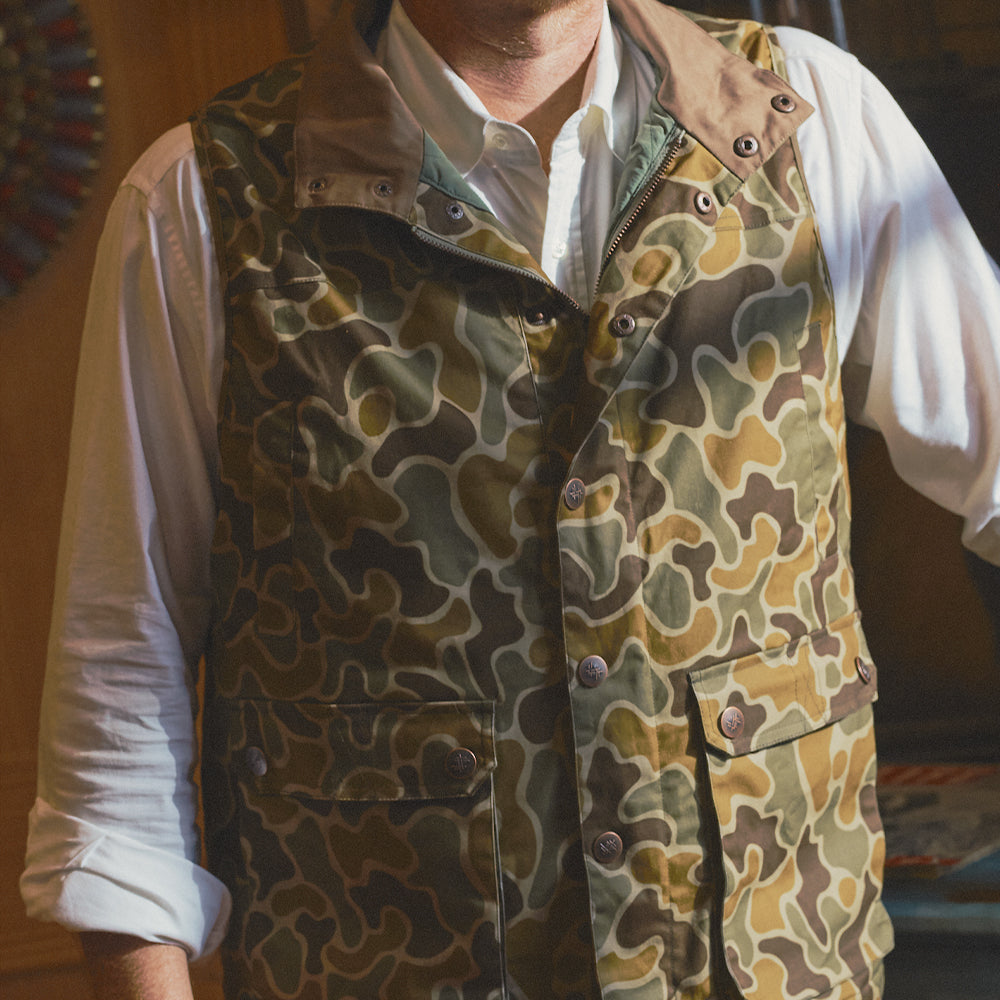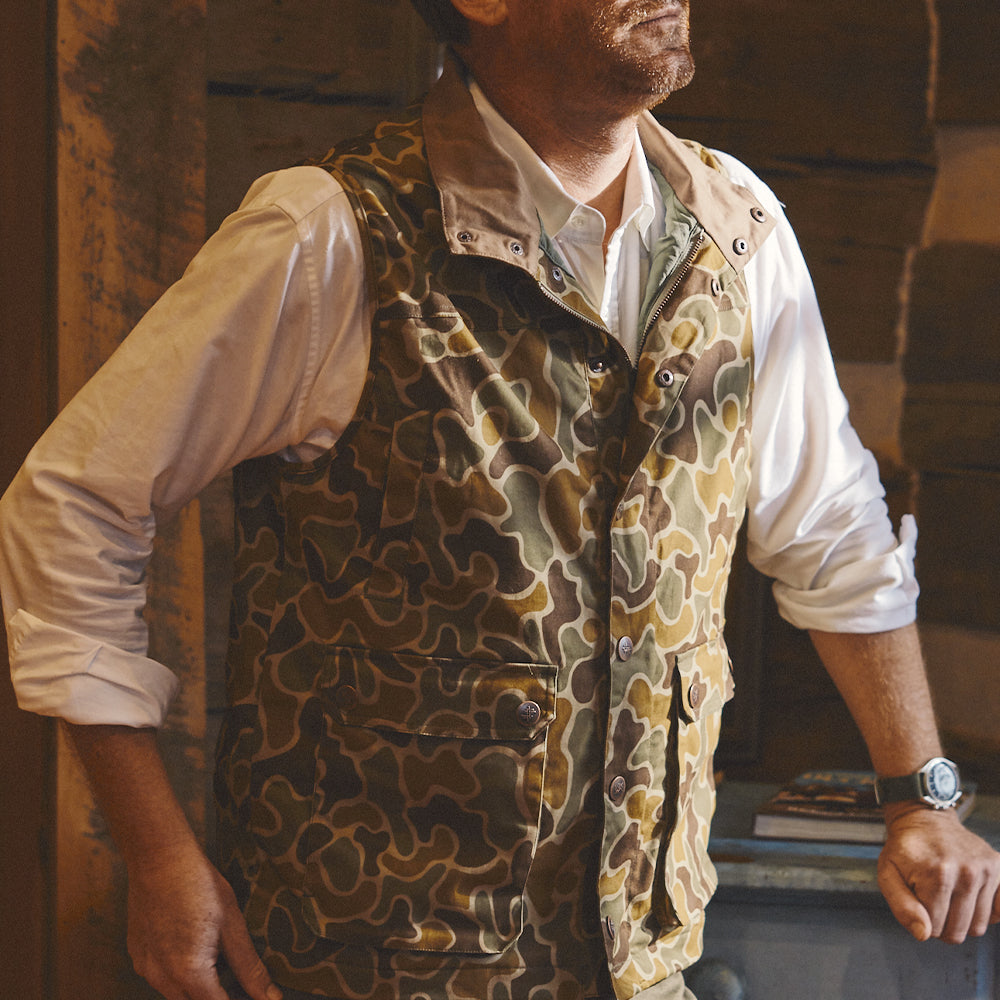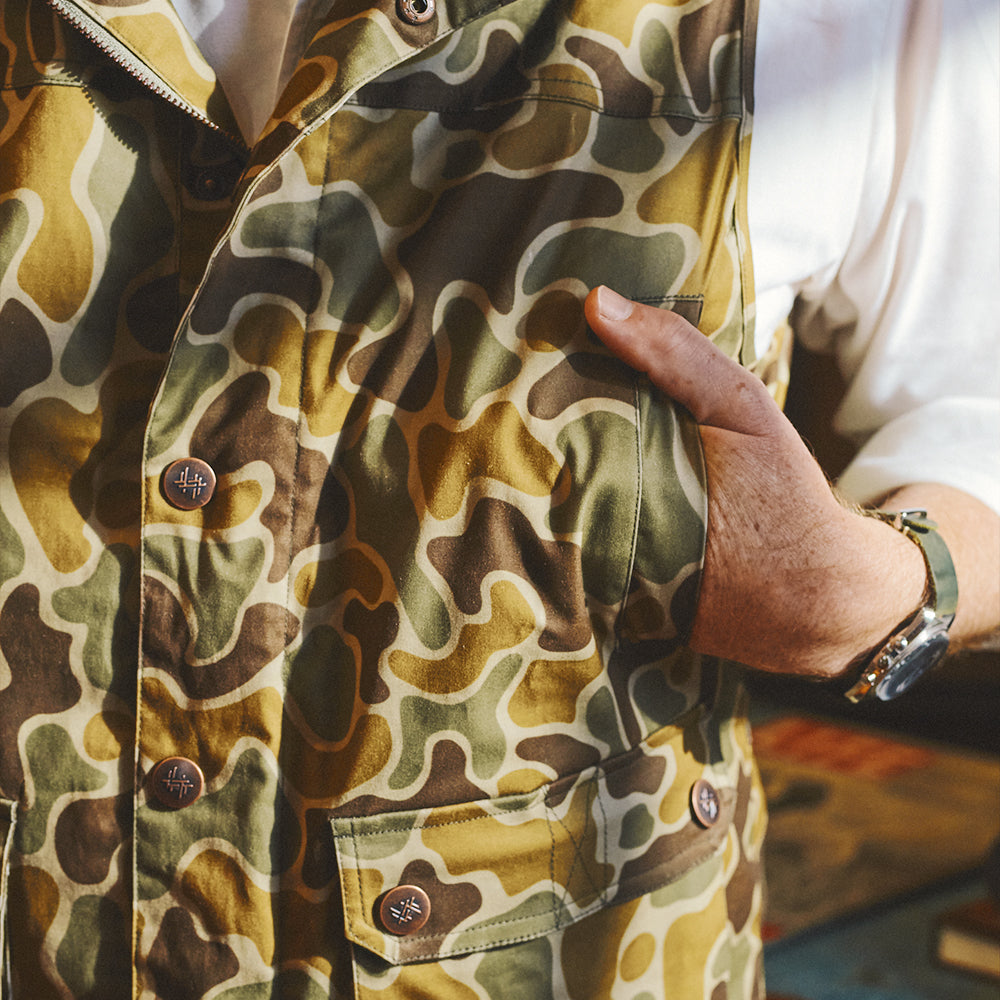 Amazing Quality & Attention to Detail
6,1 - 225lbs size L
I was fortunate enough to buy this vest in person at The Sporting Gent where I was able to try on multiple styles and sizes.
This vest was my favorite. It not only came in one of the coolest camo patterns I've seen, but the fabric and style was original as well. It seems like a modern take on waxed cotton without the necessary maintenance. Truly the best of both worlds.
Sizing is accurate, I'm typically a Large/XL and typically fall in between. I opted for the L which provided a more tailored fit.
If you're in the area, the storefront is worth a visit. It has an old-school charm you didn't realize you were missing. Something the big box stores just can't provide. It has an impressively curated collection of goods, a friendly shop dog, and an owner who is welcoming, knowledgeable, and fun to talk with.
I'll definitely be buying more from TSG in the future.
Excellent wardrobe addition
Color and fit are great! Thanks!
GREAT TOWN & COUNTRY VEST
I have purchased both the Oxbow (duck camo) and the Taupe vest, and have worn these vest often since my purchase. They are comfortable, well made, warm, and as mentioned in the heading, great wear for Town or Country. The vest is stylish, a go to item, should that be important in your life.These vest have been worn in the field (rural, in the country, but not hunting at this time of year) and in more urban settings. I spend every day outside rain or shine, usually 6 days a week. Any dirt or debris is easily wiped away with a wet cloth. For me, I enjoy the comfort and value the usefulness these vest offer my life.
Run don't walk
Absolutely love this vest!!
Perfectly made & great as a base layer or on it's own
The Real Men's Store
I visited the Sporting Gent for the first time a few weeks ago. I must say this is a true hidden gem and a real man's store. The customer service is second to none. The clothing is top notch. This will definitely be my new go to store.
Great job to all the employees…you guys make us feel welcome