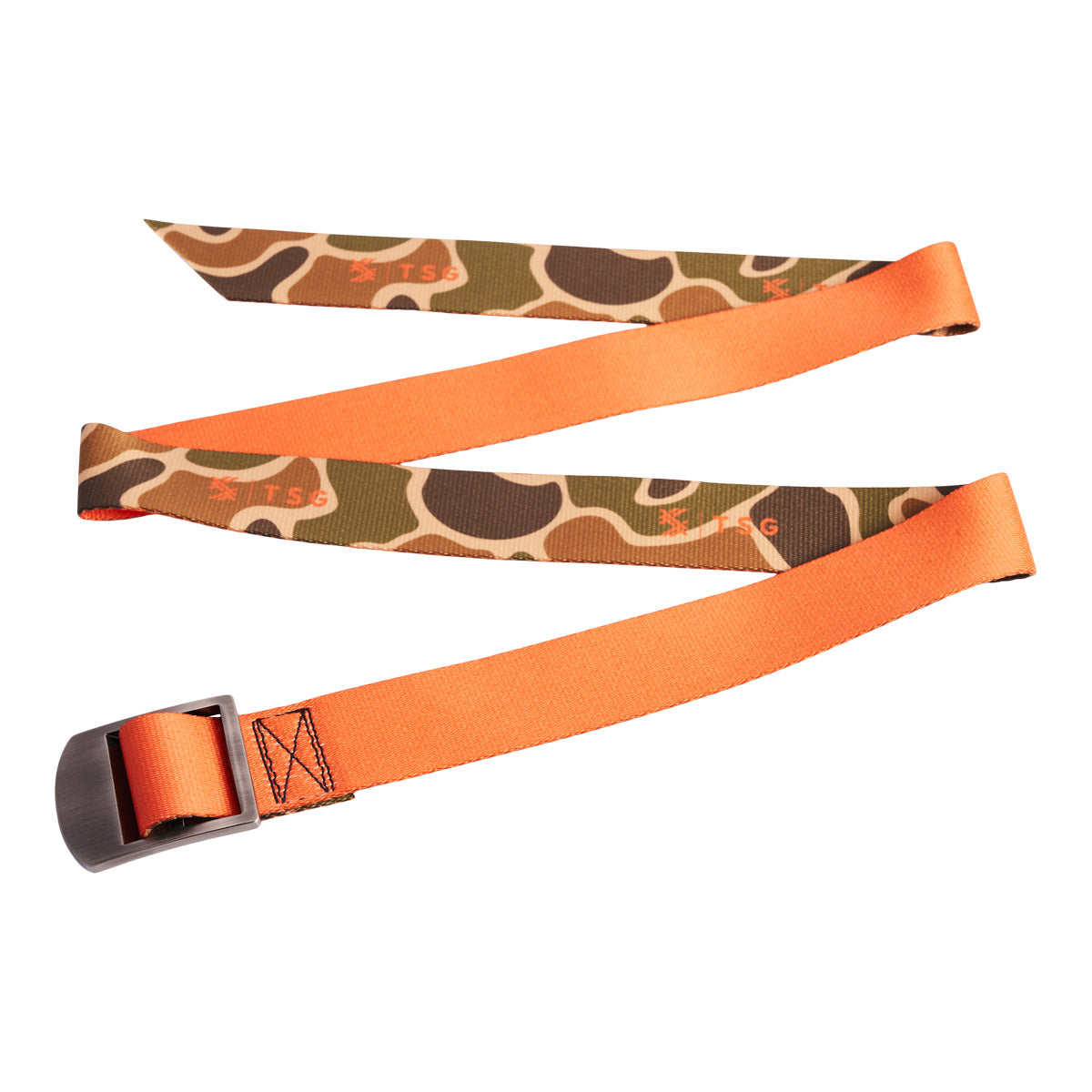 TSG x Wingo Orange Basecamp Belt
Order by 3PM EST for Same-Day Shipping
In-Store Pickup Available
Whether you're deep in the backcountry or kicking it at the BBQ, the Basecamp Belt is the perfect addition to anyone's waistband. With a rugged, corrosion-resistant, zero-slip buckle, the Basecamp Belt shines even when the sun does not. Our components were inspired by the tools of rafters, backpackers, and other outdoor nuts so you know it's up for whatever adventure suits your fancy. Combine that with our wide array of badass outdoor-themed prints and you get to wear the lifestyle whenever you want to buckle up. Plus, it's all printed, sewn, and constructed right here in the USA.
Features
Fit & Size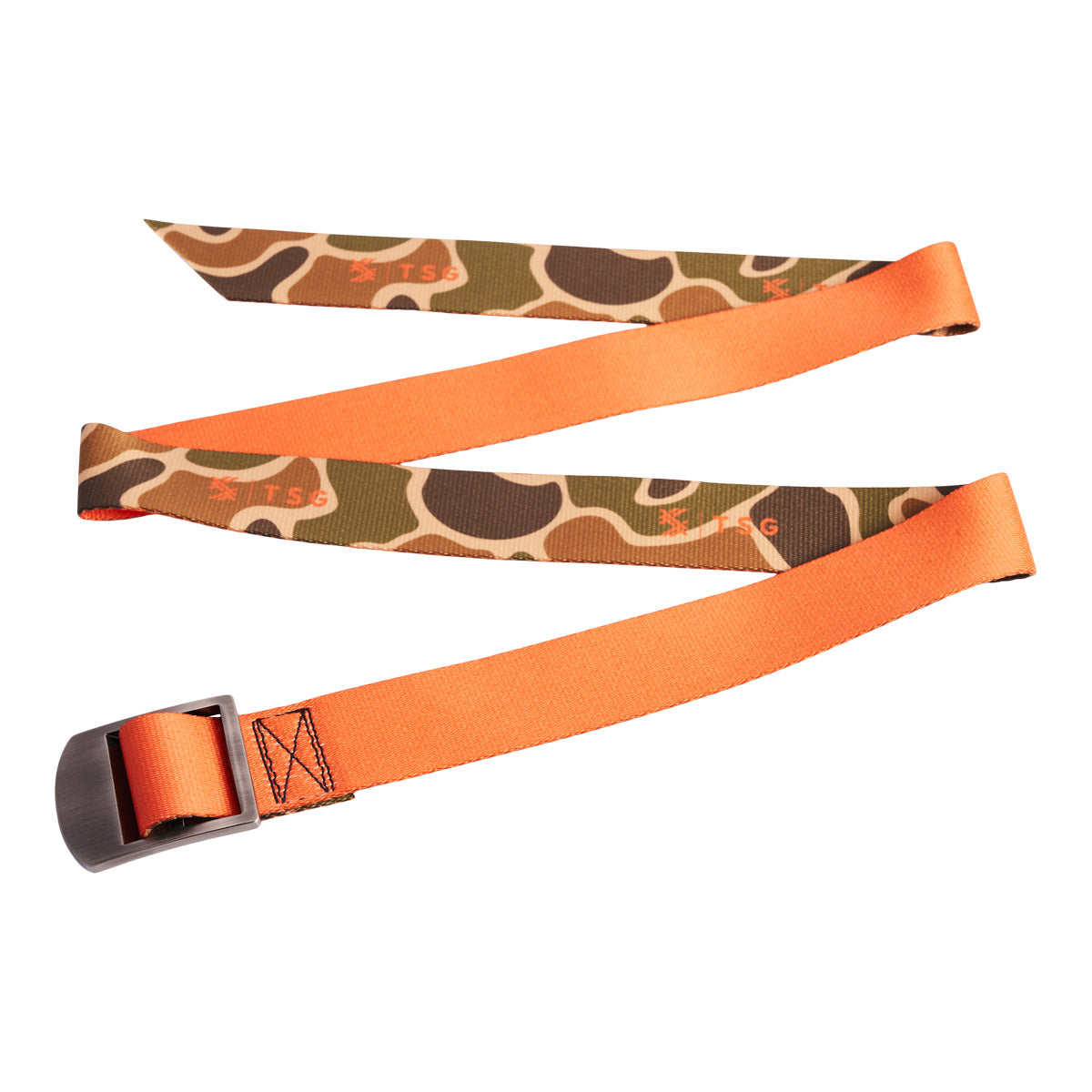 TSG x Wingo Orange Basecamp Belt
Sale price

$35.00
Regular price
Choose options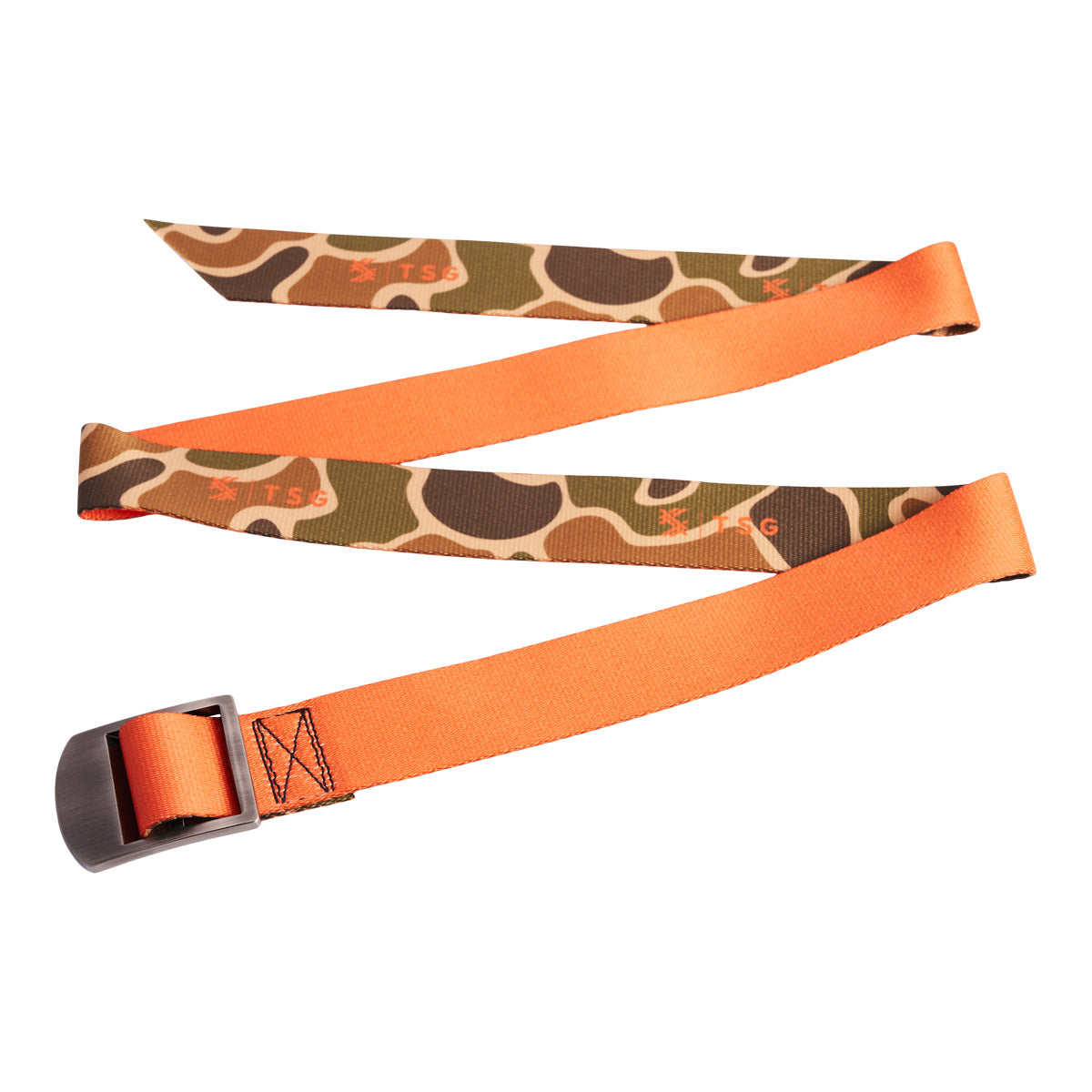 Almost perfect belt
Listen. This belt is not advertised as a reversible belt. If you look at the picture enough it's obvious this belt is not designed to be reversible. But I was drawn to the orange version of this belt because I saw it and said, "Hey, it can add color or oxbow camo!".
Technically it can if you flip the belt over, thread it through your trousers in an unnatural direction, and run the tag end backwards through the buckle. The appeal of using both sides combined with this particular buckle result in cognitive dissonance that I find severely disconcerting.
And that's why I'm only giving it 4 stars.
The fit and finish of the belt are high quality. The materials have some heft to them and feel like they'll last a good long while. It can be shortened easily. But the buckle makes it feel as if the design has snatched good enough from the jaws of greatness.
Swapping the buckle out would require restitching the buckle connection loop. Tedious but doable.