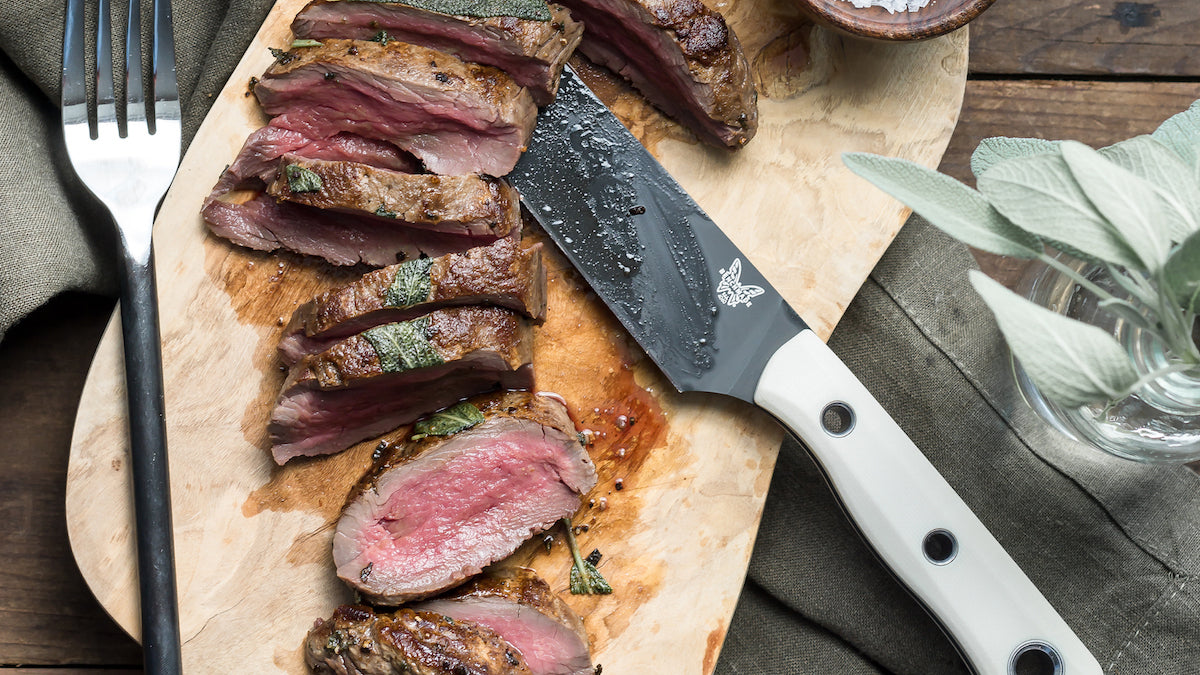 MeatEater: Butter-Basted Venison Steaks
From MeatEater by Danielle Prewitt
Our Thanksgiving tables might look a little different this year, but if ever there was a time to break traditions, 2020 is it. Whether your gathering is small or you need an excuse to celebrate that buck you just tagged, try this special venison recipe as your main dish. The rub has the nostalgic flavor of sage with a hint of smoke added to the salt, and the steaks basted with toasty brown butter make for a delicious finish. It's so damn good that this might just become a new tradition.
METHOD
Mince 4 of the sage leaves and reserve the rest. Blend the salts, pepper, and minced sage together. Rub the mixture over the venison steaks. Note that you may not need all of the spice rub; reserve what you don't use. Either do this step hours before you plan to cook or immediately before you plan to sear.
Heat a large frying pan over medium-high heat on the stovetop or use a cast iron pan over a charcoal fire. You'll need a pan big enough to accommodate all of the steaks without overcrowding, or you'll have to work in batches. Once the pan is hot, add a glug of oil and swirl to coat the bottom. Lay down each steak and cook for 2 to 4 minutes. The steaks should sizzle, but not fry and sputter oil. Flip the steaks when brown.
Top each piece of meat with one or two sage leaves. Drop the butter into the pan and let it foam. Tilt the pan to the side and use a spoon to scoop the melted butter and baste it over the top of each steak. The hot butter should gently fry the sage leaves and coat the venison.
Repeat this process for a few minutes and start to feel the steaks for doneness. Use a meat thermometer if needed and remove the steaks at 125 degrees internal for rare, 130 degrees for medium-rare, and 135 degrees for medium.
Transfer to a cutting board and let the steaks rest uncovered for 5-8 minutes. Serve with buttery mashed potatoes and cranberry sauce.
*If you prefer to cook your steaks directly on the grill, lightly coat each piece in oil after seasoning. Top with sage leaves after flipping and drizzle foaming hot butter over the tops before serving.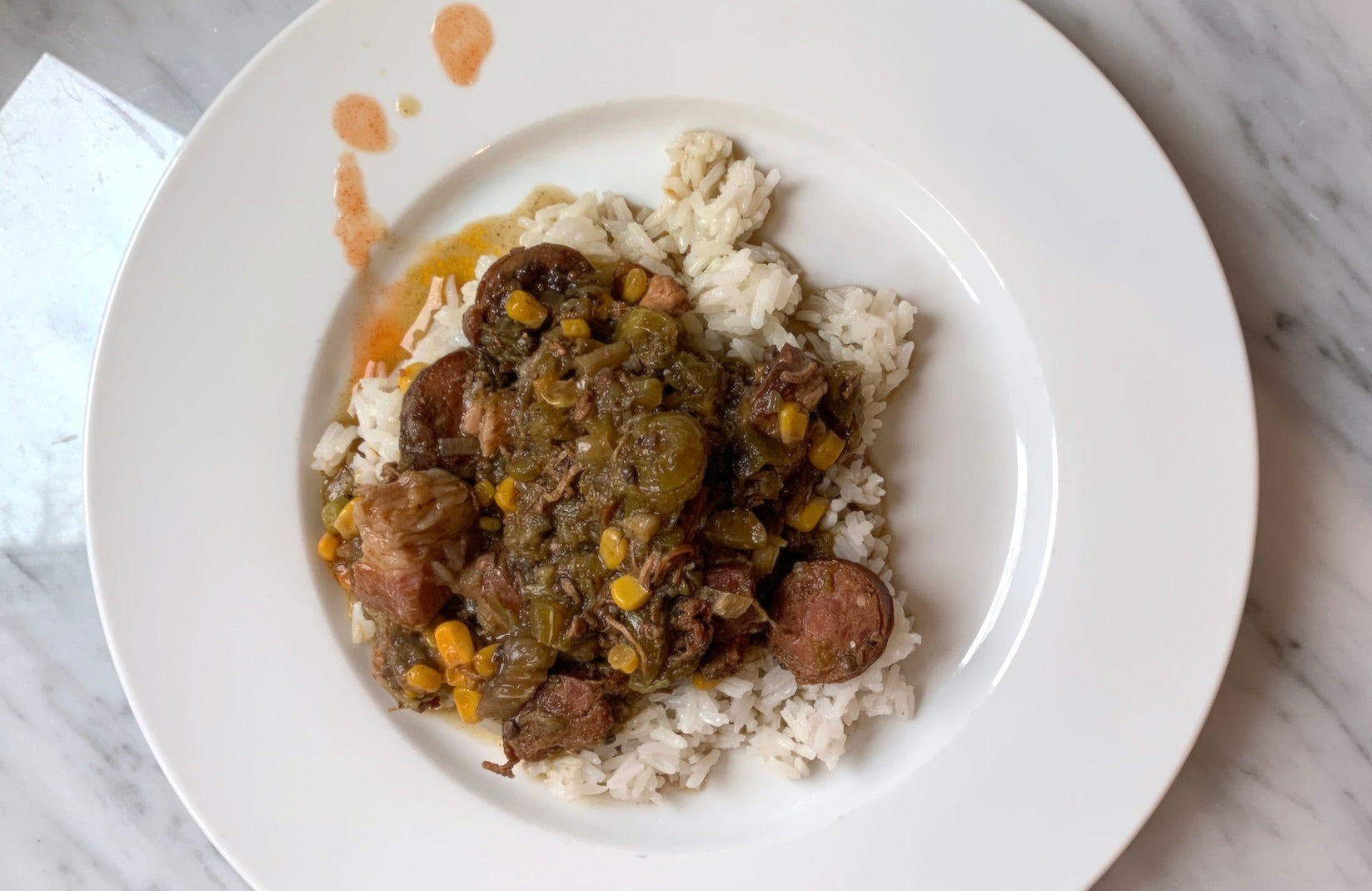 recipes
Field to Table: Single Pot Gumbo
From Will Kelly of Big Haint Blue Through these short days of a new year, we come in from the field. Our chapped hands wrap around whisky on the cold, darkest days of the year. The warmth of our he...
Read more