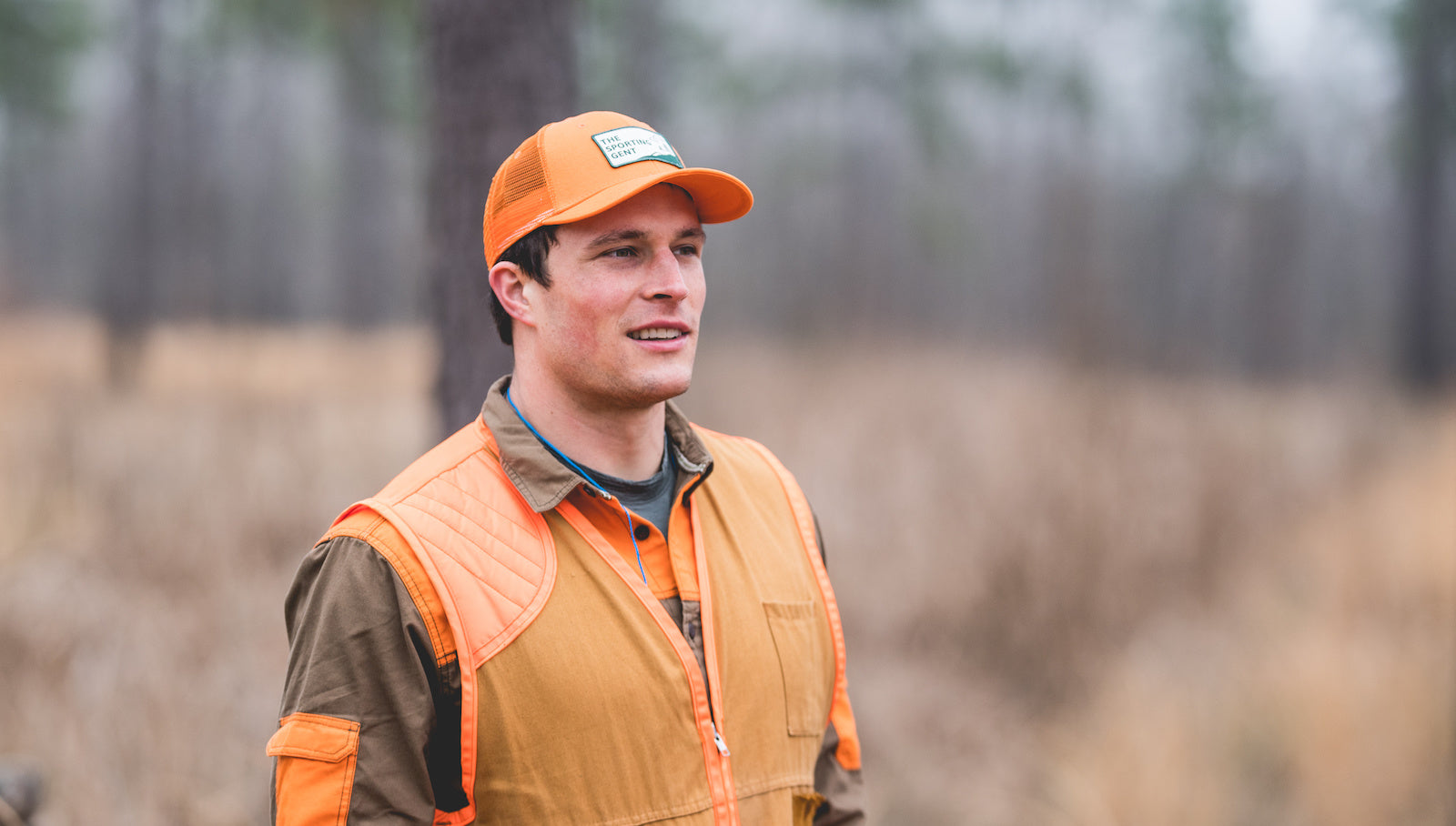 Front Porch Musings: Luke Kuechly
In 1995, when Jerry Richardson brought the Panthers to Uptown, who would've thought a league superstar like Luke August Kuechly would make a lasting impression, not just in Charlotte, but across the league.  After an amazing eight-year career, every snap played with the Panthers, Luke hung up his cleats back in January.  We find out why below.
------
With over 1,000 tackles, 7-time Pro Bowler, multi-time Madden 99 Club member, and all-around solid American, ladies (and gents) we give you former No. 59 on this week's Front Porch Musings.
------
What's up, Luke?  Thanks for taking the time out of your retirement schedule to chat with us.  Mucho appreciated.  Since we've been on lockdown at home, we're calling this round 'Have a Field Day at Home'.  

Since the majority of our reader's probably call Charlotte home, let's go ahead and take a bite out of the elephant in the room: Did you retire because you want to work at the shop full time?
(Belly laugh) Heck yea.  That one got me. This is off to a strong start.
This is serious journalism.  Here's a softball after that toughie:  what's the first thing you did after retiring?  
My gosh.  I ate Skyline Chili.  It's a Cincinnati thing.  Not sure if it hits the Charlotte folks but it's a favorite from home and I had to get some.  It's good....real good.
The plane is fueled up:  Where are you headed?
Montana. Boseman. Wide open, not a ton of people, and spring is the perfect time to go.  Tons of fish and the weather is perfect.
Sold me on it.  First lockdown slash quarantine project you did around the house?
I built a coffee table, been working on that.  Top is ash and the legs are just yellow pine.
No doctor here, but sounds like you've been bitten by the woodworking bug.  Kuechly's Old House starting up soon on Hulu?
I have no idea what that is.  I'm only 28.  But I've been getting beat up by my latest project.  Wasted an entire piece of nice wood and have to start over.  There's a learning curve, but keeping at it, and right now retirement is all about splinters at this point.  I enjoy it though.  I think I almost have all the tools I need.
You've been a Charlotte resident for over 8 years -- your whole playing career -- what is it about the Carolinas you love so much?
The weather is great.  Beaches, mountains, are close.  And it's really easy to get back to Cincy.  Fly or drive, it's all done in a day.  Everything around here is within a couple hours drive - all my favorite activities I like to do; hunting, fishing - they're all a pretty short drive.
------
Ok...you're a pretty fast guy, even for a retiree, let's see how quick you can answer these:
Hulu or Netflix?
Netflix.
Ohio or Carolina?
Both. (Laughed)
McDonald's Fries or Chick-Fil-A Waffle Fries? 
No question. Waffle Fries.
Sweet or Unsweet? 
Unsweet....i'm from the North - sorry.  (Editor's Note:  I know, right?)
Can or Bottle? 
Bottle.
Carole or Joe? 
Oh, Joe.  Duh.
Better movie: Christmas or Vegas Vacation? 
Christmas.  Silly question.  Not sure who would say anything else.
Best position, besides linebacker, in the NFL? 
Strong Safety.  Seriously.
Boots or flip flops? 
Boots.
Salt or fresh? 
Ooo, I'm going with salt.
Favorite piece of TSG gear?
Luke, nicely done.  Now, don't be late for your first day of work. We have some orders to pack.
Blog Photos © Jamey Price / QC Exclusive