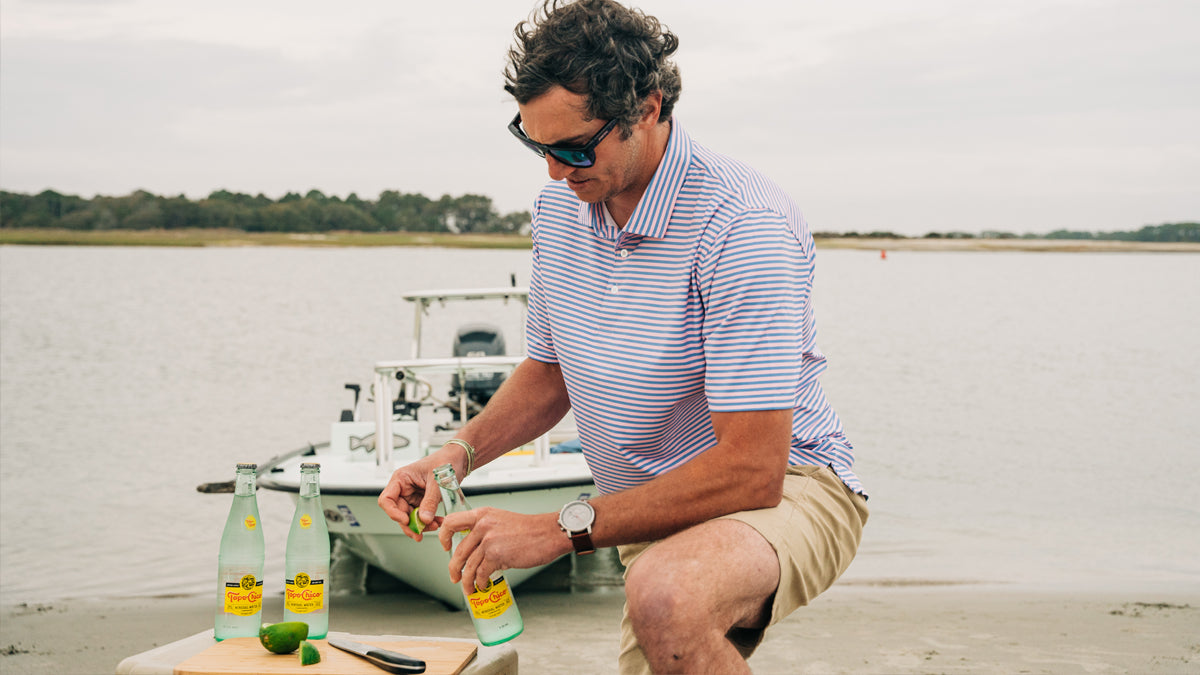 Go-To Summer Cocktail
Ranch Water
The house cocktail of a hot, balmy summer is Ranch Water. For those who've never heard of the fizzy spritz, prepare to be overwhelmed by the simple perfection. The story goes that the drink hails from West Texas and its watering holes—historically known as ice houses—and the namesake is a result of it being a popular summer refreshment for cattle ranchers.
Think of Ranch Water as a dressed-down margarita that's hard to mess up, because it's wildly uncomplicated. The three-ingredient drink calls only for tequila, lime juice (lots of it), and Topo Chico. Yes, it has to be Topo Chico, not just any random sparkling water—way more bubbles to every sip. This is a non-negotiable, just ask any Texan. You simply combine the trio, and you're set with the most crisp, cool, thirst-quenching porch cocktail ever.
It's easy to customize however you want and feel free to skip any measuring altogether, relying on your eyeballs instead. We'll provide a ratio below that can get you started on a perfect basic Ranch Water, but here are a few of our favorite ways to tweak it: add a splash of grapefruit juice, rim the glass with chile-lime salt, give it a dash of Grand Marnier, or muddle a couple jalapeño slices at the bottom. (Another pro move is to use Topo Chico's Hint of Lime or Hint of Grapefruit flavor, rather than plain.) Fresh lime juice is always best, but if going for store-bought, look for cold-pressed lime juice. Here's to your new favorite summer cocktail.
Ingredients
Directions
Using a highball glass—really, whatever glass you have on hand—fill with ice. Add tequila and fresh lime juice. Top with Topo Chico. Add fresh lime wedge to the rim of the glass. Enjoy!

Recipe from Southern Living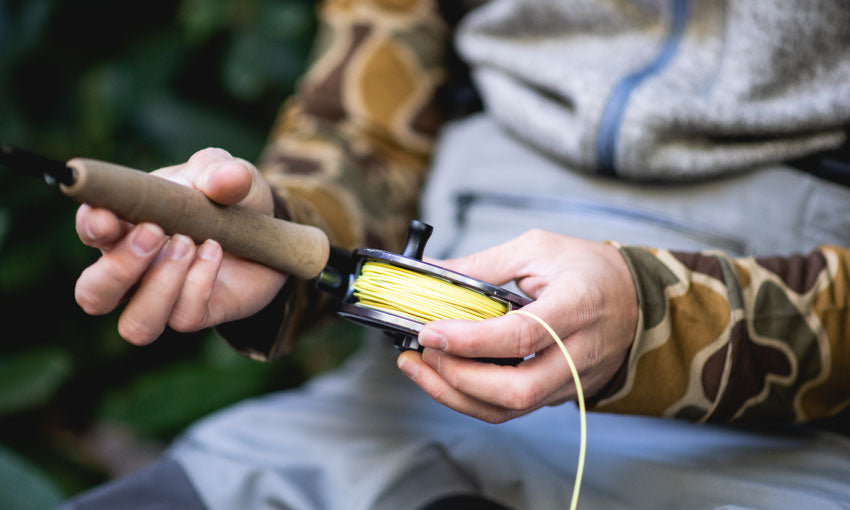 Dispatch
When the topic of fly fishing comes up with our customers and visitors here at the shop, we usually begin by asking: "How often do you fish?" "What weight rod do you have?" And since 70% of the ...
Read more