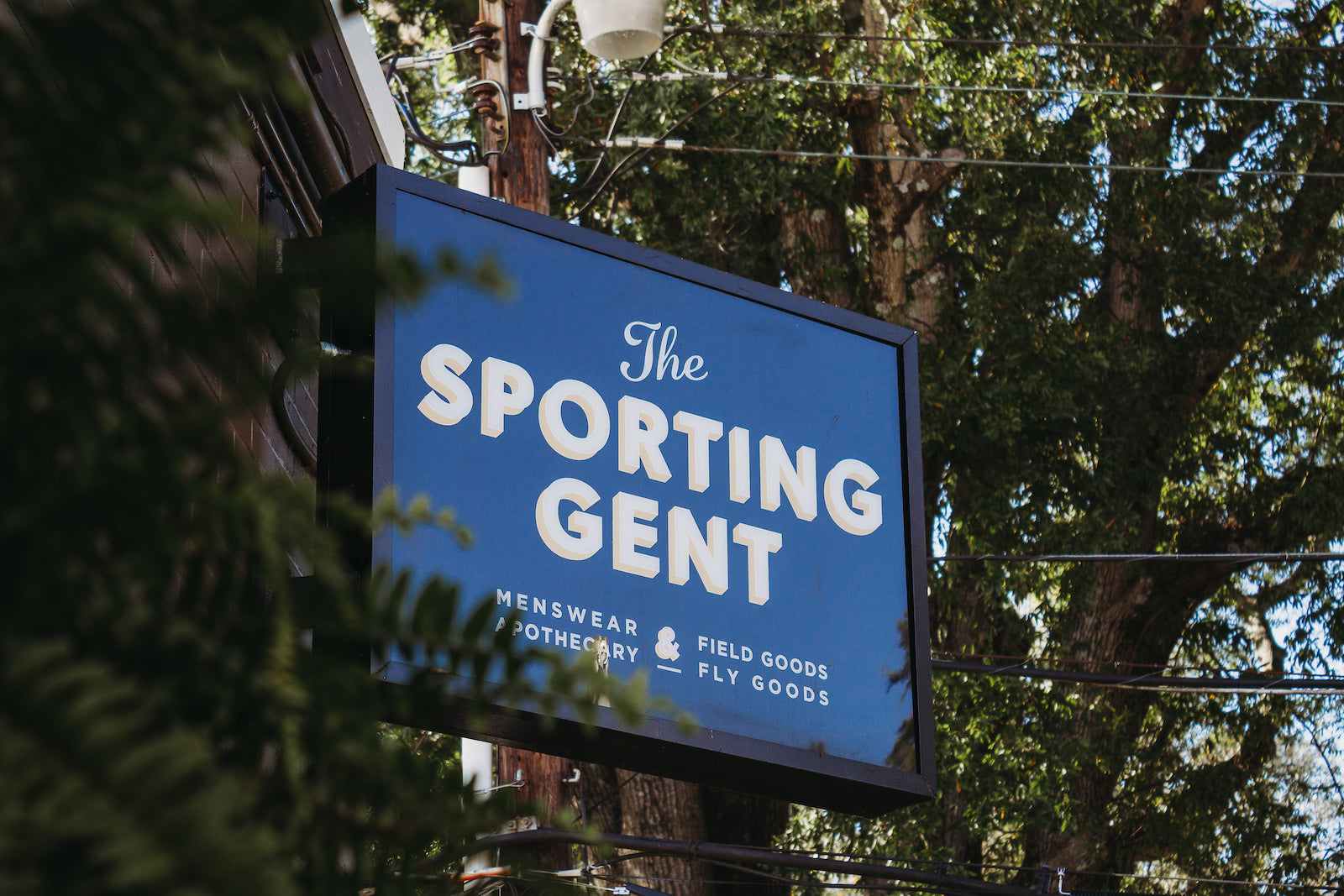 The Women of TSG
Often clichéd, but nonetheless true, we here at The Sporting Gent HQ love to joke with our female guests that our nickname is "it's my husband/brother/son's birthday." If you have ever shopped with us in store or online, you know why.
Aside from curating top-of-the-line men's apparel for everything from the boardroom to the front seat of a drift boat, we do our best to curate a selection of great gifts from our partners at Clayton & Crume, Toadfish, Wild Wander, and so much more.
With barnwood paneling, Charlotte's best growing collection of brown liquor on display behind the counter and enough hunting and fishing gear to pack your whole pickup truck, we intentionally give off the Alpha vibe. As much as we are authentically that, this Women's History Month we huddled together to acknowledge we would never be the quality retailer and outfitter that our customers have come to expect without the women of TSG.
Since the onset our team has maintained 50-percent male-to-female employment, and behind the scenes, much of the foundational decision-making and future-vision is thanks to our star-studded team led by Lindsday Hanson, Manager of Production, Design and our Manager of Retail/Operations, Anna Lindamood.
From the onset of an idea for a new TSG Apparel item to the moment it hits the shelf, Lindsay has been the main driving force behind turning good ideas for men's apparel into real-life premium products that are so much of what our reputation is built on.
For every time you step in the door of The Sporting Gent HQ, or place a special order by phone or online, Anna is orchestrating the whole operation to make sure loyal gents, and the ladies who love them, have a fantastic experience while shopping with us.
At the risk of mansplaining, let's hear it from the leading ladies of TSG:
What is the most rewarding/enjoyable part of working at TSG?
Lindsay Hanson (LH): Working for a smaller brand with a multi-faceted team has been the most rewarding part of my journey with TSG. We are able to impact true change and direction within the brand on a daily basis. Having a seat at the table to be a decision-making part of this team has allowed us all to ensure the best quality goods and services are being extended to our customers.
Anna Lindamood (AL): I enjoy being able to impact people's experience whether they're shopping with us in-store or online. My goals are to value people's time and leave the impression that they've enjoyed their experience at TSG where they're likely to recommend us to a friend or three.
What is the most challenging component of being a female in a men's apparel and retail company?
LQ: As an apparel designer, I've always enjoyed designing products that I am not the target market for. It sounds ridiculous, but being able to take my personal preference out of the design process and create quality goods with the customer 100% in mind has always been the most challenging but rewarding part of my job. As a plant-based female (crazy, I know!), I am always redirecting my focus on our customer and his experience with our brand of quality goods.
AL: Challenged by the thought that the general collective thinks all the ideas/execution/etc. comes from the dudes of the group when behind the scenes us ladies are getting shit done and not asking for the acknowledgement. Humble brag.
It customary for a little rapid fire, so here we go:
Would you rather catch fish or shoot birds?
LH: If at all, I'd say catch a fish and throw it back. But I can't say I could even commit to that (haha).
AL: I'd rather do the eating after either is caught or shot. Aspiring food critic.
Guys wearing Oxbow camo out to dinner, hell yes or hell no?
LH: Hell yes and here's why: fashion doesn't have rules; if you're feeling something, wear it. The Oxbow camo is an awesome way to add some personality to your wardrobe even if someone doesn't consider themselves to be very fashion-focused.
AL: Sure; rock it with confidence and pair with a funky sneaker.
Best after work drink that hits the spot?
LH: A good Cabernet or Tequila Soda with lime.
AL: Chocolate milk (weekdays); Whiskey with ginger + a lemon/cucumber jalapeno margarita.
Favorite TSG Product?
LH: I can't choose just one! I love the Brooks shirts for their clean plaids and soft handfeel, the Oxbow Packable Rain Jacket for its functionality and style, and the Hatteras Pant for its innovative fabric.
AL: I love the Harper's Creek ¼ Zip - functional and super soft.
As you can see, the women of TSG can definitely hold their own, and are integral part of our team, just as every gent and lady who shops with us is very much a part of what makes The Sporting Gent a brand and lifestyle that we all can enjoy.
On any given day, our guests include mothers, wives, and daughters who come to us knowing that for the guy who has everything we have something. We are here to be a guide and gift expert for those in need, and hopefully we will supply a good story too.
If you ever find yourself on the receiving end of a gift from TSG, keep in mind that not only was it designed, crafted and supplied by great women, but a special lady in your life first put in the time and effort to make sure you are looking and feeling good to take on the pursuits of your choice.
No man is an island, especially a member of the Gentry, and the more we appreciate the women around us — the better men we will all be.
Michael Perry | Shopkeeper, Fly & Field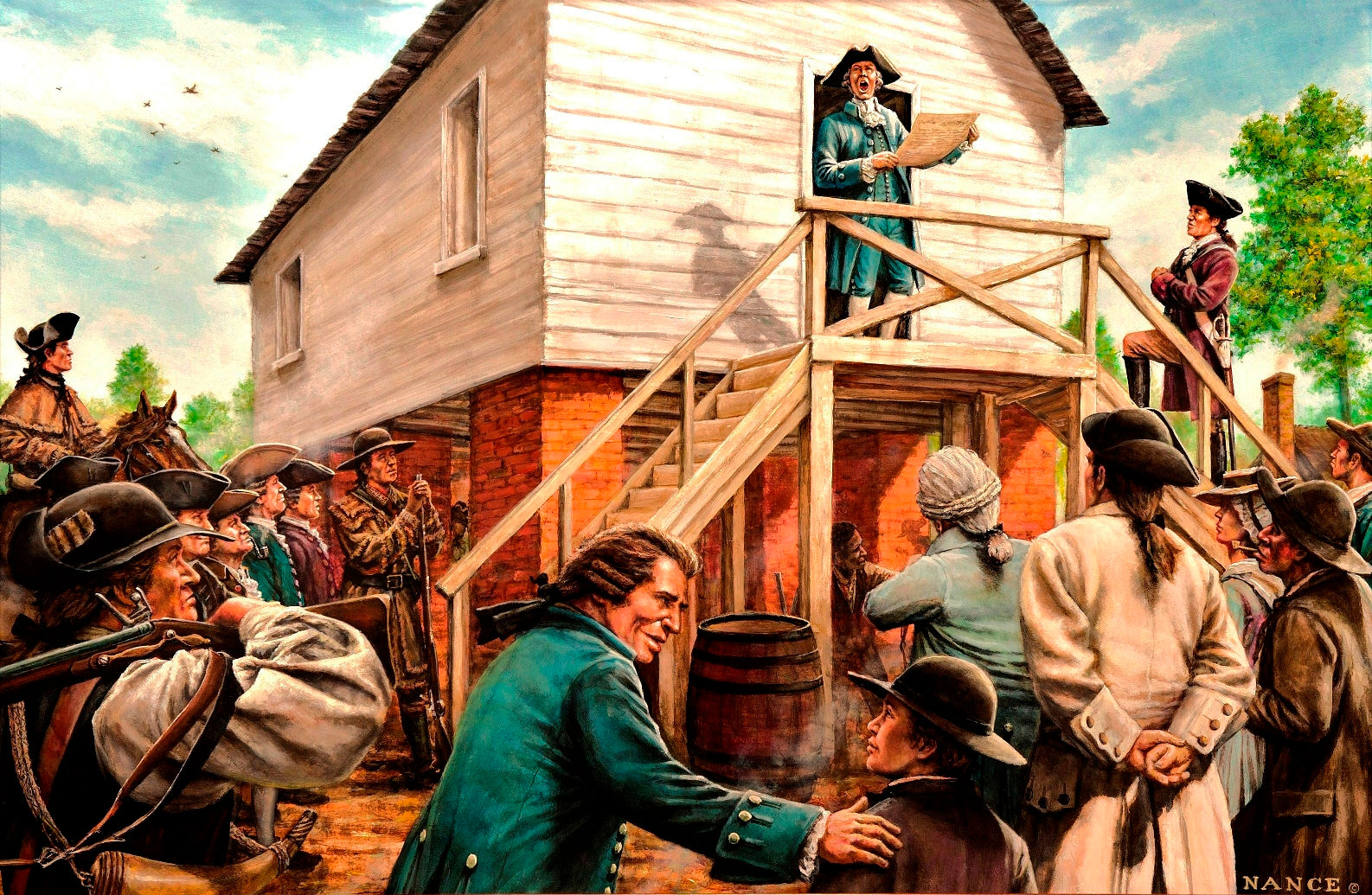 It is not just the start of another awesome weekend in the Carolinas, but also the 247th anniversary of liberty! Maybe you thought that was best celebrated on July 4, but more than a year ahead of ...
Read more