A Beginner's Guide to Fishing along the Blue Ridge
Barring one more cold snap, we've made it.
Spring is here and the fish activity along the Blue Ridge Mountains is on! To make the best of your time on the water, we here at The Sporting Gent bring you a beginner's guide to fishing the majesty of the rhododendron-choked blue lines of the Southern Appalachians that are within a few hours drive of the Charlotte area.
In recent weeks we were all counting (on false hope) that warmer temperatures were here to stay, but unfortunately that has not been the case. In case you missed it, we brought out our best ideas for preseason gear prep and some of the best new products we have encountered in 2022.
This week we share with you some thoughts from our own staff that ranges from full-fledged beginners to extreme intermediates on how to get your head in the game for the prime trout fishing season.
The opinions presented below may cause a stir among the cantankerous lot that best describes most fly anglers, but here is our words of foolish wisdom for what may be your inaugural spring casting a fly rod or your first time in a long time:
Something you wish you knew when you started fly fishing?
The more we surround ourselves with actual experts of fly fishing the more we learn there's way more to master. Fly fishing like many outdoor pursuits must be based on the journey and not the quarry. The best thing to do is spend time on the water.
Time. On. The. Water.
Of course learning from a reputable guide can shorten the learning curve (click here for us to help you find an outfitter), but you have to put in the time. Fly fishing has its gate-keeping of tribal nonsense like "dry or die" vs. the subcult of euro-nymphing, but the most important thing to do is spend more time fishing than you do worrying about fly-lingo and aquatic entomology.
That's not to say these are not important components to progressing, but don't let the complexity of fly angling culture prevent you from, as the outdoor writer John Gierach calls it, "standing in a river waving a stick."
Piece of gear that I thought I needed but never use…
Fly fishing is a pursuit that allows the gear nut to find nirvana, but that may vary for each person. For us here at TSG, some of the items and gadgets we thought would be important included various types of floatant and of course the corresponding floatant holster, ever weight of tippet imaginable (monofilament and fluorocarbon), and multiple nippers with nipper retractors, hemostats, hook removers and thermometers for checking stream temps.
Funny aside: if you know our owner Marc, when posed this question, he recounted a younger version of himself somewhere in the backwoods of Canada that was strapped with a filet knife on some of his first few trout outings. The assumption that he would be grilling-up streamside lunch on each of his journeys was quickly replaced with better understanding of sustaining the trout population through his now 20-plus-year long practice of catch-and-release.
While each fly fisher has their own unique setup, and many of the tools and practices listed above are very helpful at times, the most important thing, especially early on, is making good casts followed by even drifts and to be sure you have solid footing.
(Shhhh) Don't tell the fly fishing industry, but you can get by on a rod, reel, one fly box and a good pair of wading boots. Of course all the gadgets are fun, but don't spend more time outfitting yourself to look like trout-Rambo than you do on the water. Struggling, getting skunked and figuring out how to get out of that tree for a third time, provides a better education in angling than looking like the gear wall at TSG.
A piece of gear I never realized I needed, but really do…
No shame, but even the most balanced surfer or zen master is going to find that slick rock, deep hole or invisible current that catches them at the wrong time. It's not a sign of age to brace yourself on the boulders, reach out for solid tree limbs or to get help from a long handle net or actual wading staff, because the only folks who joke about it are the ones who have yet to fall.
Taking a tumble in trout stream at best soaks you for the rest of the day and at worst keeps you from fishing due to injury. Stay safe out there and slow down when you're wading, it will keep you dry and will also help you sneak up on the big brown that doesn't like you stomping through his hole anyway.
Another item several of us in the shop have come around on is weight. We all first envision the romantic versions of fly fishing with dry flies to actively feeding fish, but oftentimes hatches prove to be inconsistent and hyper local. For more success in your early fly fishing career, get comfortable with adding split shot or weighted flies to your rig for more strikes. Just be careful as you may eventually be pulled over to the dark side of euro nymphing.
Where is it important to invest?
The salesman devilishly says everywhere, but at TSG we pride ourselves on setting you up with the gear you need and not an arbitrary sales quota we are trying to hit. Ask around, we won't upsell you, and we love to help get folks started in fly fishing.
Above all else, invest in your fly line first, rod second and wading boots third. For most Western NC streams your reel is a line holder so anything in the decent to midrange level can serve you while you are learning. The fly line itself is the main tool to deliver your fly to where you want it to be, and while the more expensive the rod the higher the accuracy, even most entry level rod kits overperform when upgrading to a high quality fly line. Our recommendations check out the AirFlo Superflo Ridge 2.0, the Cortland Series 444 Modern Trout or the Rio Premiere Technical Trout.
Good wading boots, preferably studded, as wading is your literal foundation. Some folks may not agree, but we think a quality pair of boots will keep you comfortable to fish longer and much of our mantra at TSG is "buy once, cry once."
Where is it okay to cheap out?
Flies and tippet are something that it's okay to save some money on, most beginning fly anglers will forego the custom built leaders and opt for the vastly more convenient manufactured tapered leader packs, which in our opinion is perfect. For every fly you buy, we suggest at the very least, that you buy three of a kind; you'll donate one to the trees and one to the rocks and that will leave you one more to land trout. Many of us when starting out become fly obsessed and no doubt it is one of the most fun parts of this sport, but casting and presentation normally beats changing flies 15 times over.
Much of our team and our customers love fly packs, and while the high-end completely submersible options are fantastic, there are also some great packs well-below $100. Check out the Fishpond San Juan, Blue River and the Canyon Creek for some amazing packs that won't break the bank.
Where to fish?
This is a topic we will address in more detail in the future, and it is often the most hot button topic when newcomers enter the world of fly fishing, but if time of the water is the key to everything we think it is important to point you in the right direction.
First and foremost, do your homework. NC Wildlife provides some great resources, including a trout water designation map and stocking schedules that will help you plan your next outing. Hatchery Supported and Delayed Harvest streams are now all open; they are great places to learn, and often have better access, despite the fishing pressure on weekends. Many DH streams can be accessed via state forests, municipal greenways and local parks to be sure to check out those areas when starting out. For a few examples check out this throwback Trout Takes dispatch on the tops spots on one tank of gas.
We hope to bring you more resources and information in future dispatches and while we do not have all the answers we love to get folks involved. For any questions feel free to stop by TSG HQ or give us a call (704) 896–5600. Big thanks to our in-house beginner Jack for contributing the questions, in just three outings he has landed fish in Ireland, the private water at Chetola Resort and the Davidson River.
Michael Perry | Shopkeeper, Fly & Field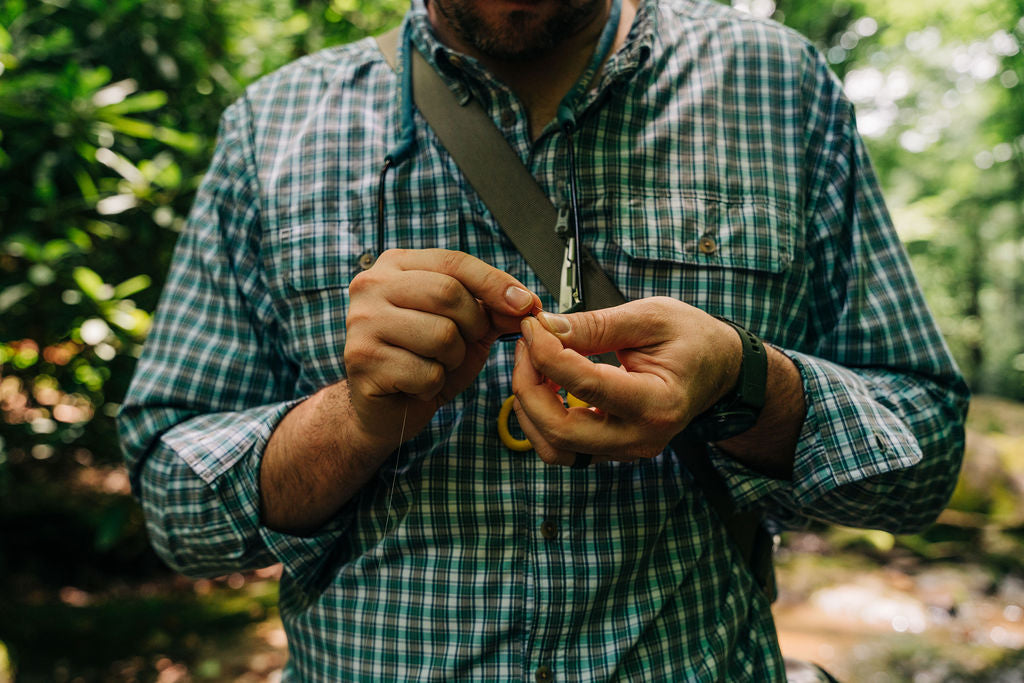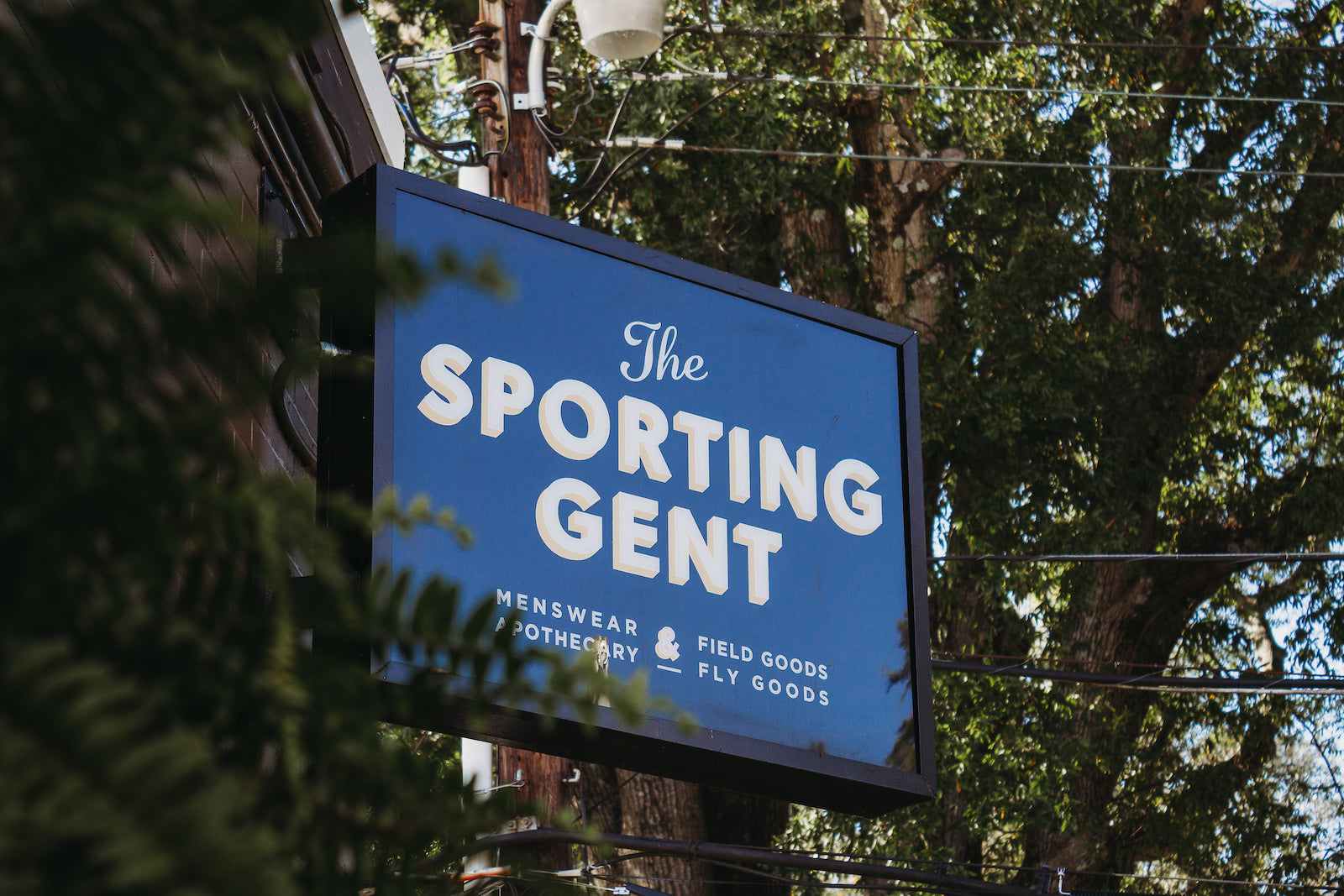 Dispatch
Often clichéd, but nonetheless true, we love to joke with our female guests that our nickname is "it's my husband/brother/son's birthday."
Read more