There's no school like the old school - hence the vintage, and may-we-say bada**, Oxbow™ camo pattern we developed here at TSG.  This pattern is formulated to give you concealment in a blind, field or stream with colors that naturally appear during the best season to be outside - everyday.  So you can basically go outside and look like a bada** too.  We've said that twice now.  We're going to get in trouble soon.  Buy Oxbow™ Camo gear and be a good boy.  'Whew.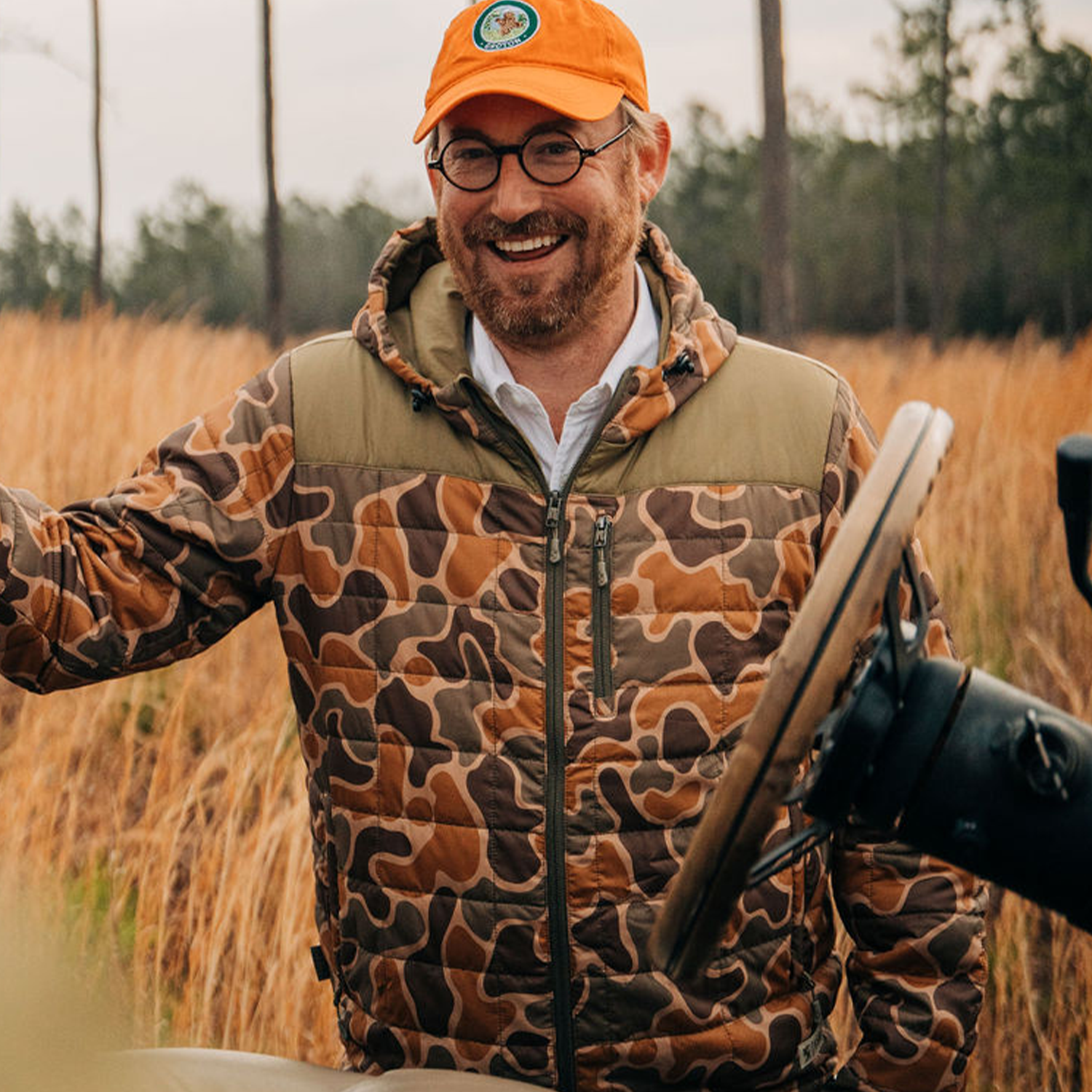 If you know TSG, then you better know Oxbow™.
A modern take on your grandpappy's favorite duck hunter camo, with the added advantage of modern fabrics. It may be old school meets new school, but there is no denying that Oxbow™ will ensure that they never see you coming...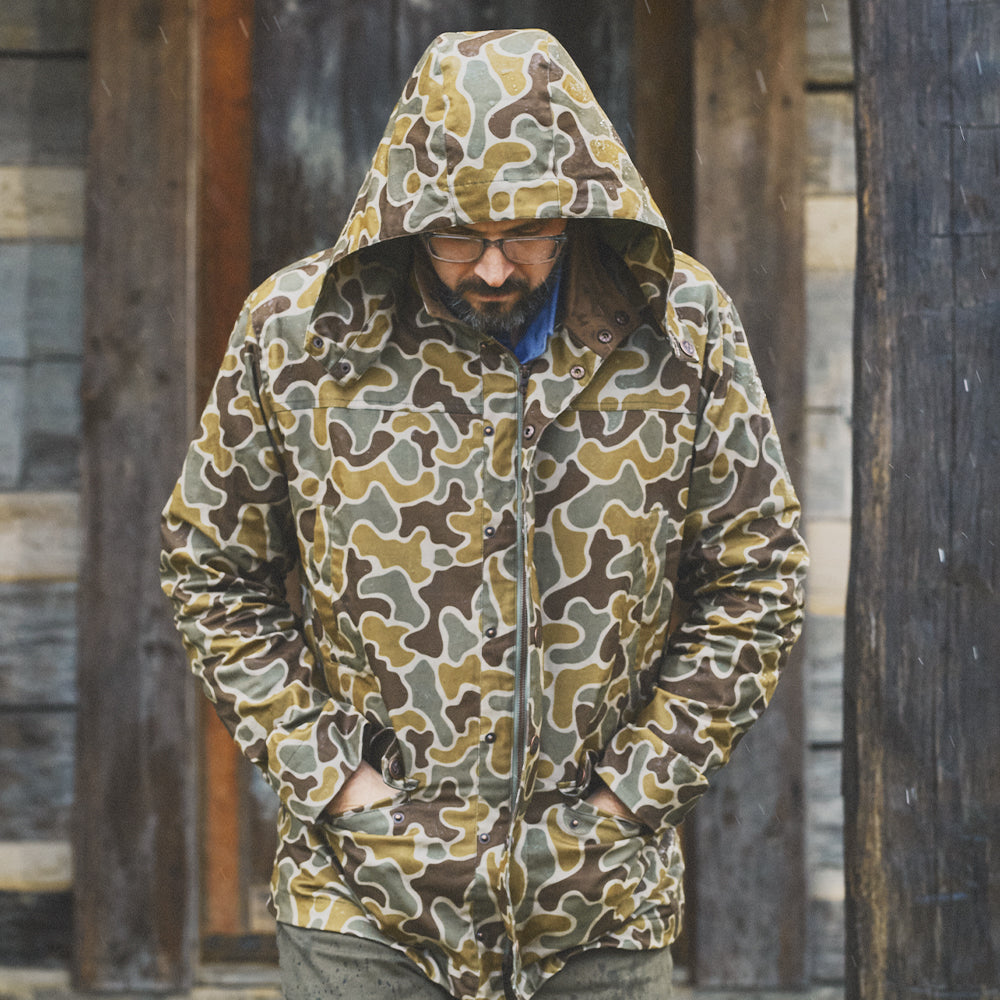 If you know TSG, then you better know Oxbow™.
It is this quintessential image of freedom and free outdoor living that we pay homage to with our own signature pattern that will take you anywhere and everywhere...
...Not only does this disruptive pattern break up your outline in the field, it also breaks you free from the look of every other average guy. Wearing Oxbow™ conceals you on the hunt and reveals you when you are out and about.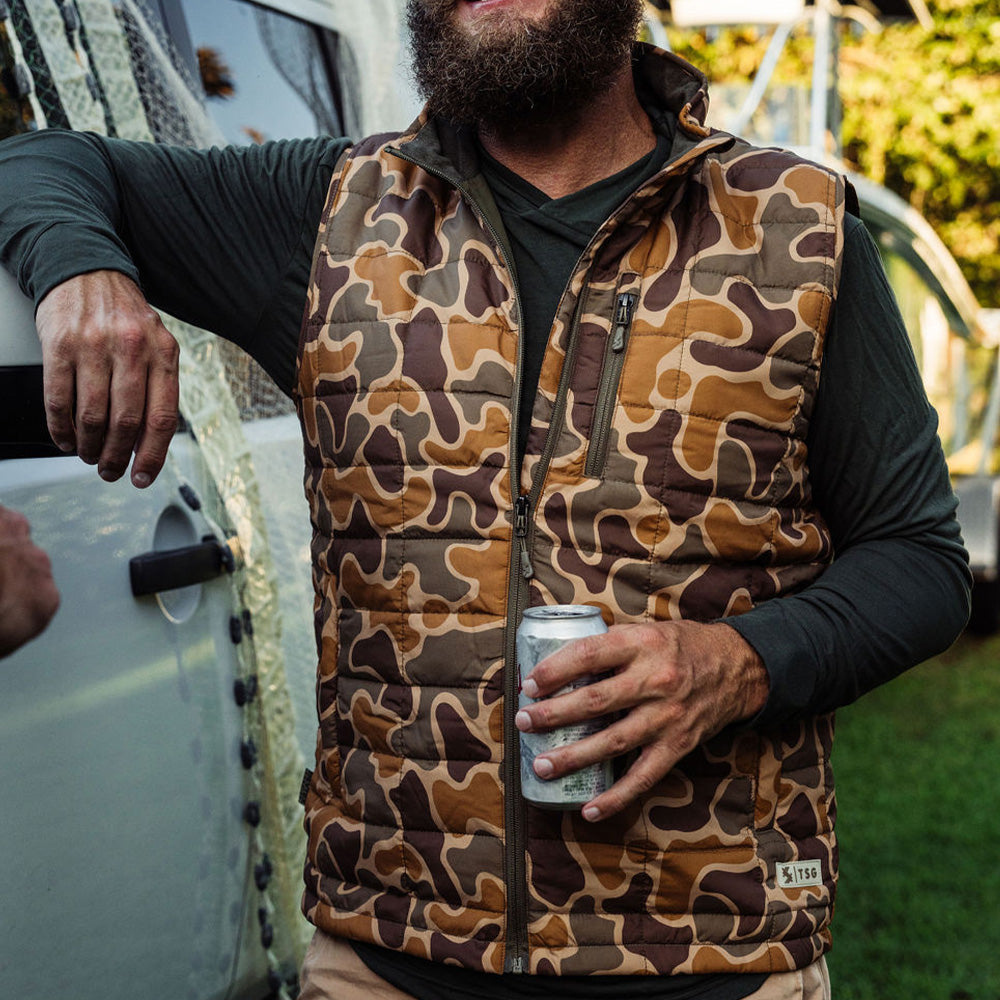 If you know TSG, then you better know Oxbow™.
Here at TSG we believe that Oxbow™ is suited for both work and play, and it is a clear sign to all who see you that you are a work hard, play hard, full-fledged Sporting Gent.
Check out our full collection of Oxbow™ products HERE, including the limited edition Oxbow™ Briar Chaps (while they last).