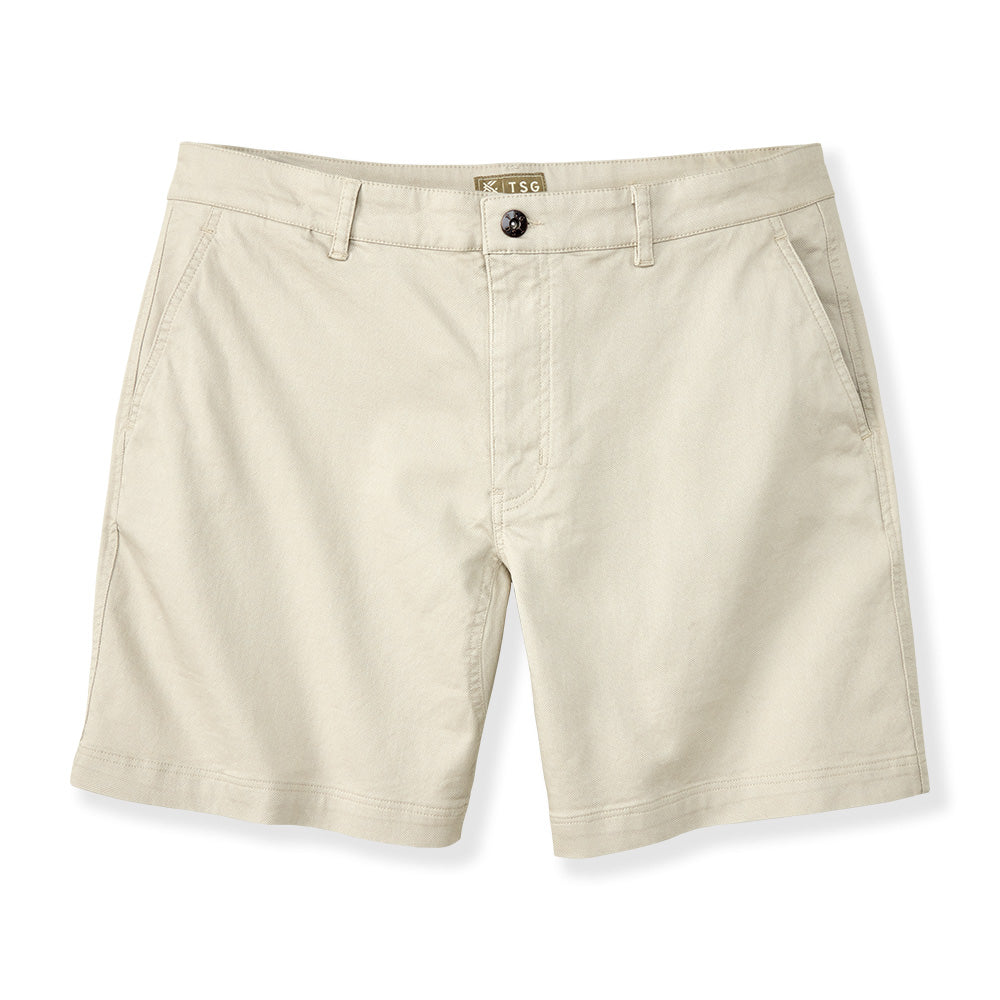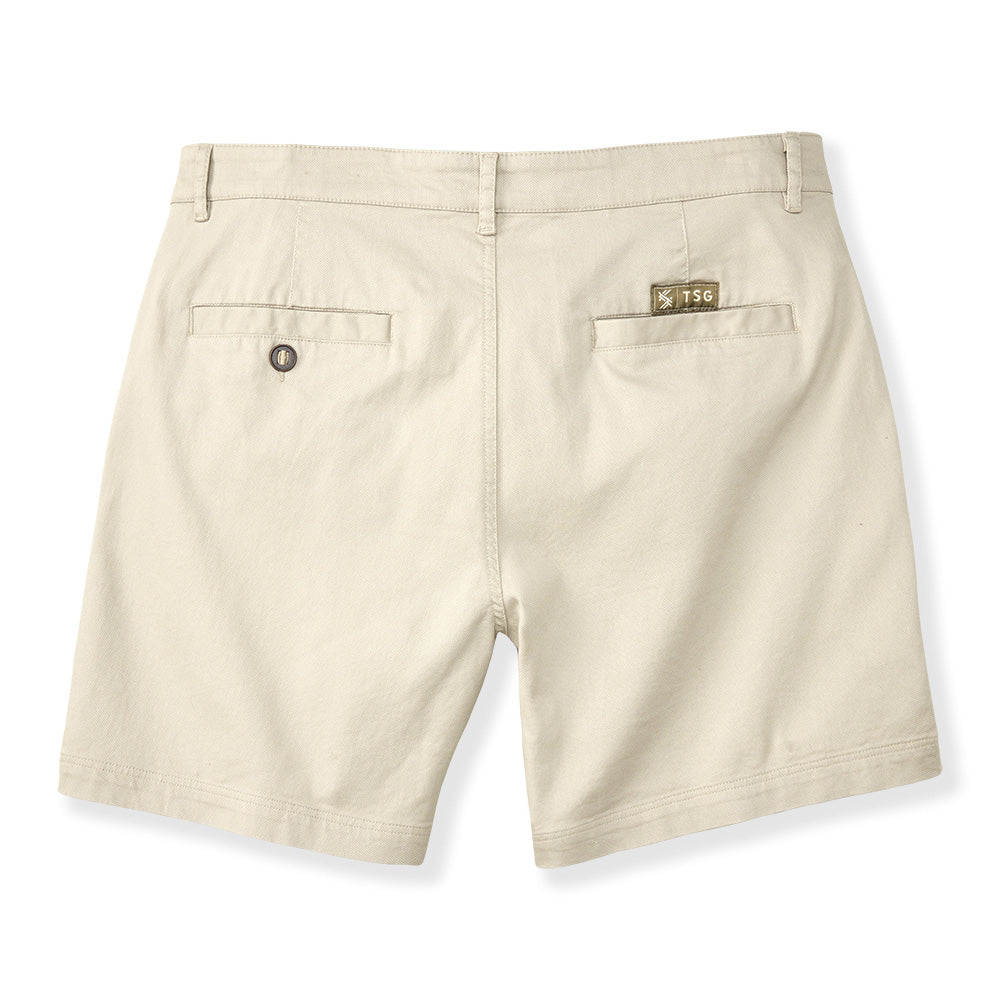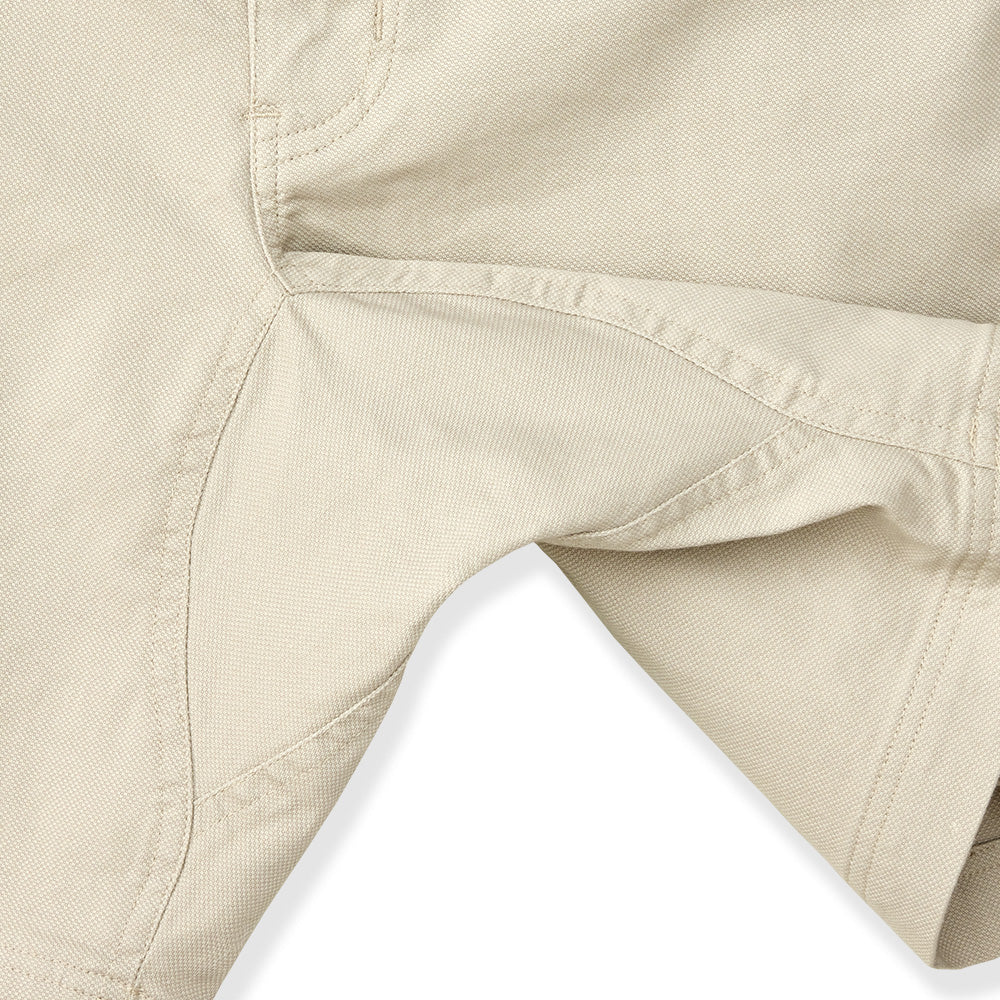 TSG Ridge Short (Stone)
---
---
A short with all the good parts and minus the "junk".
Constructed with a soft but stretchy lightweight cotton canvas and woven with Spandex™, these 6-inchers are our answer to the gap in the market left behind by the "folks" at Patagucci.  But as we do with most of our apparel, we approach it with the mindset of the "If only...".  So we narrowed the leg, we added a gusset to maintain the movement made legendary by this shorts' predecessor and made da** sure the thigh-to-knee ratio was perfect.   So you can cruise through the day and man-spread with confidence that your junk is safe and your friends and loved-ones delicate sensibilities are too.
Features
Materials

97% Cotton Canvas / 3% Spandex™
Care Guide

Wash with like colors, cold water. Tumble dry on low temperature or hang to dry.
Fit & Size

The TSG Ridge Short has a more classic fit than our other shorts, so we'd recommend buying a size down.
Choose options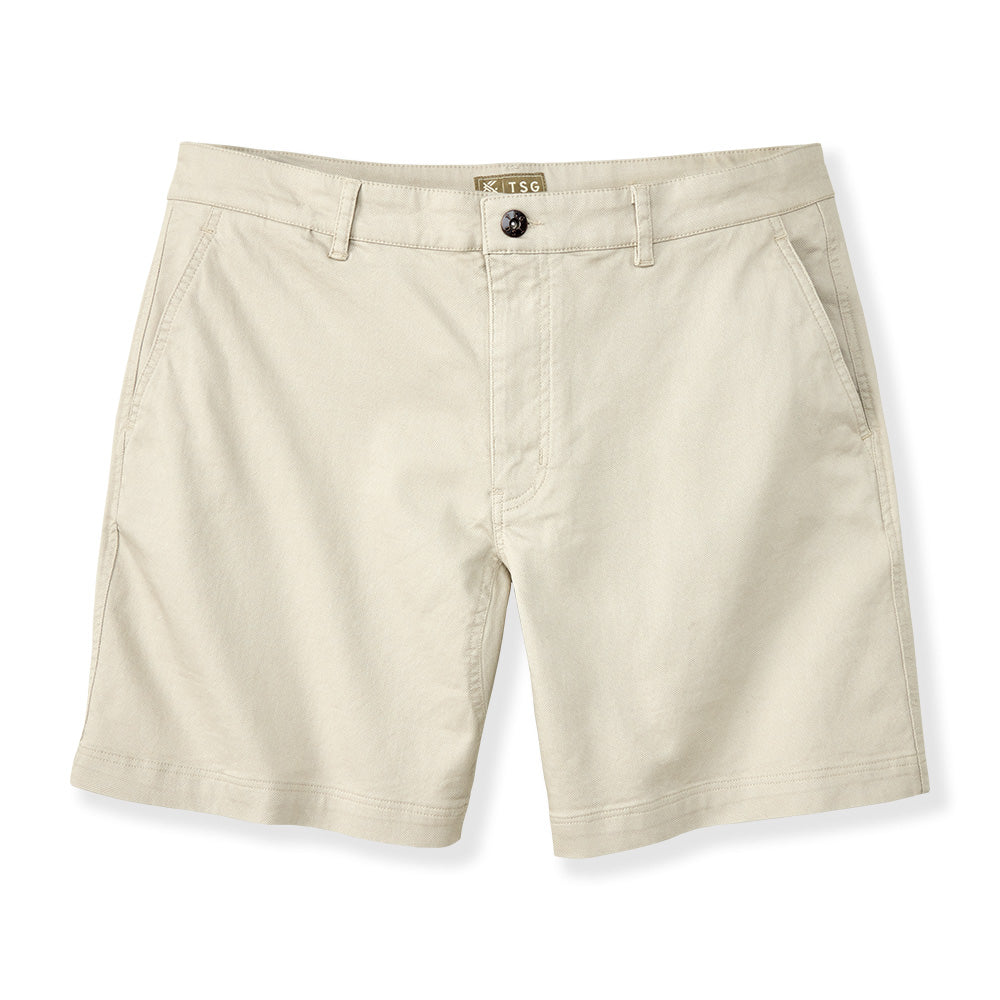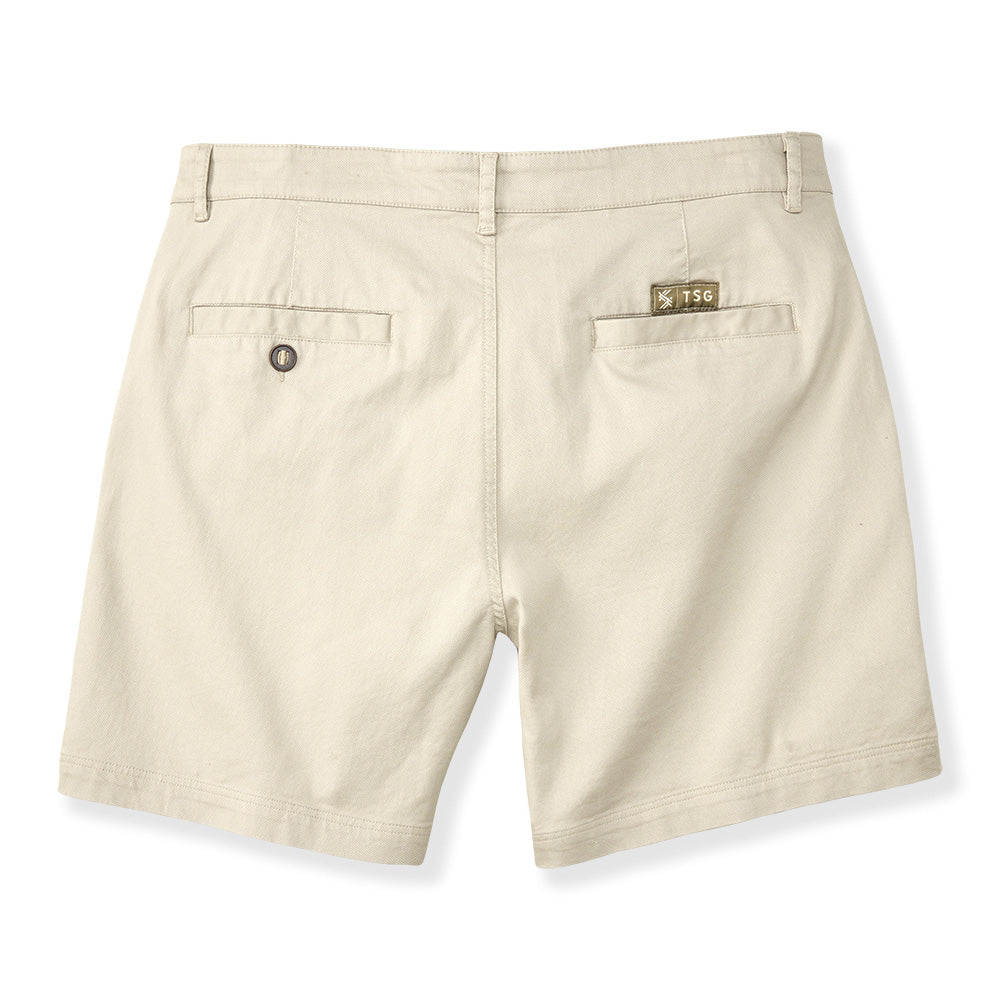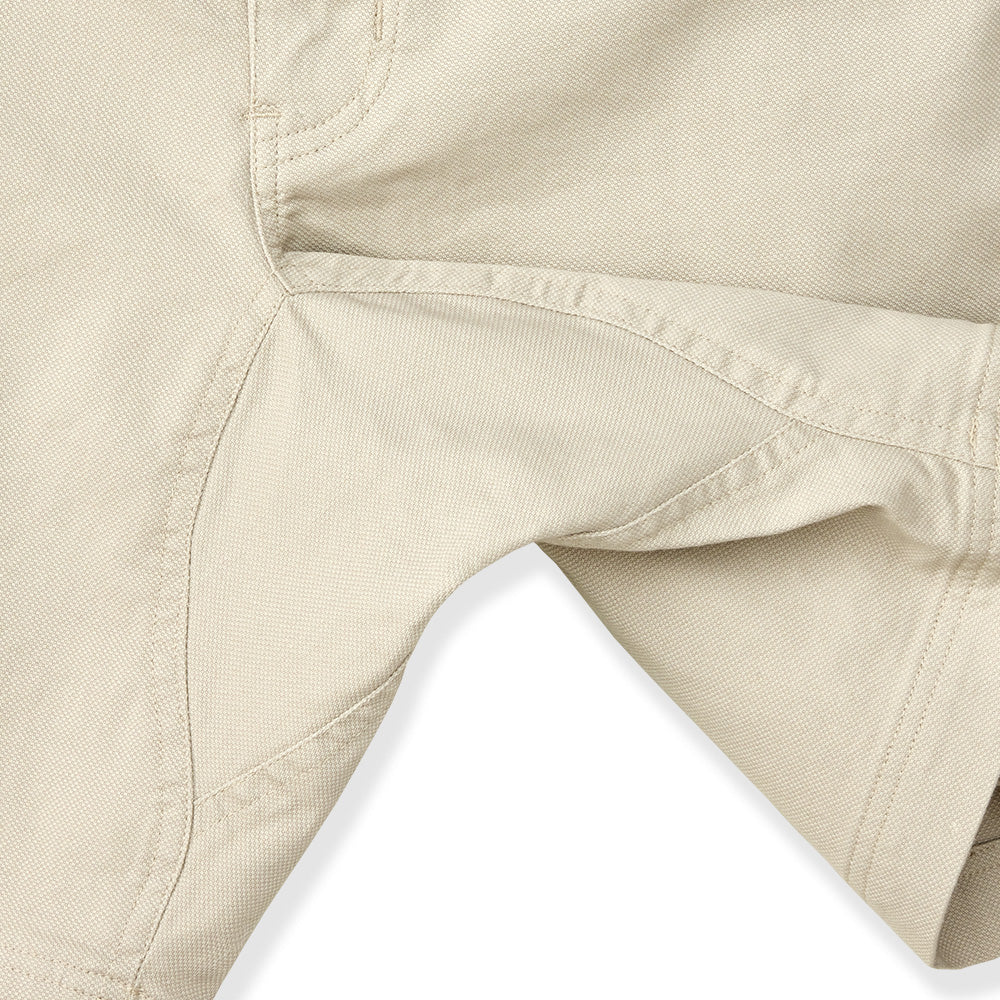 Awesome Shorts
Very well designed, I ordered a second pair soon after trying the first. True to size fit.
Love 'em
Absolutely love these shorts. I'm a bigger fella and the fit is great. They are really durable as well.
These shorts are awesome. Definitely a great replacement for my 5.5" Patagonia stand up shorts as they start to age. Hoping for a restock soon so I can get more colors!
Awesome quality. Very comfortable
Perfected!
Being a long time fan of the old stand ups I was struggling to find a comparable short. These did the trick. Extremely comfortable with enough rigidity to give you that traditional canvas look. Keep up the good work gents!