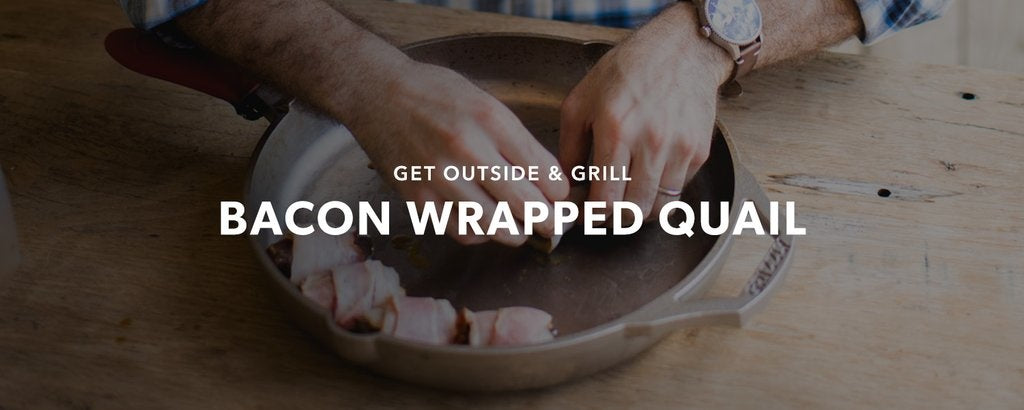 Bacon Wrapped Quail Recipe
Summer means more time outdoors, which means more time to grill. See below for our fail-proof, bacon-wrapped quail recipe, and be sure to cook it using the
Cast Iron Skillet from Grizzly Cookware.
INGREDIENTS
Quail Breast cubed into bite sized pieces
Soy Vay Very Teriyaki Marinade
Bacon Jalapeno Cream Cheese
Grated Parmesan Cheese
DIRECTIONS1.
Marinate the cubed quail breast in the Soy Vay Marinade for at least four hours in the fridge. (note: we recommend an overnight brine as well) 
2.
Prepare your cheese filling by mixing equal parts cream cheese and grated parmesan.
3.
Cut a jalapeño into thin slices.
4.
Prior to cooking, lay out a strip of bacon and spread a small amount of the cheese mixture onto one end of the bacon.
5.
Take a piece of jalapeño and the cubed quail breast and roll them into the bacon slice.
6.
Continue making the roll-ups until all your quail breast is gone.
7.
Skewer and grill until the bacon is crispy.
8.
Enjoy!