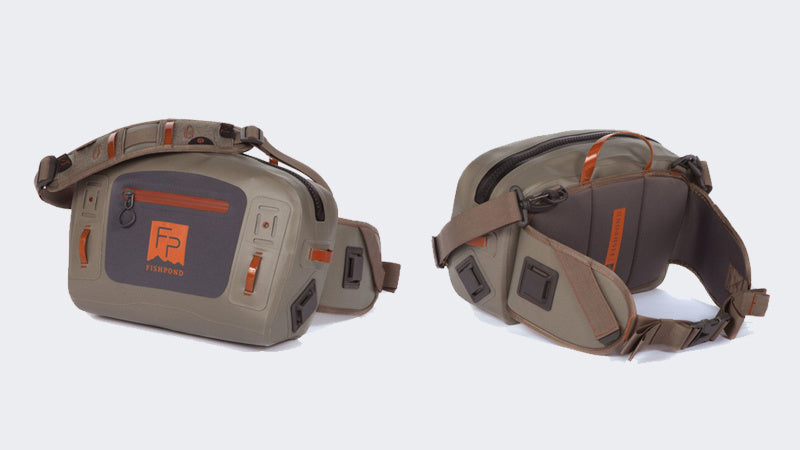 Gear Review: Fishpond Submersible Lumbar Pack
Why? I'm a gear nut, therefore I'm a gear bag nut too. I've tried a million over the years and the Fishpond Submersible Lumbar pack is darn-near the best thing I've found to date. Tons of room, totally submersible and with a little tweaking, it can be very organized too. I don't like fumbling around in a cavernous pack so I keep the list of gear inside it simple.
I try to bring only the necessities when fishing. You don't need a ton of gear; even in the small backcountry spots on public lands. I have a water bottle like the YETI 18oz (which fits perfectly inside the FP pack), a backup set of nippers and pliers, and some extra leaders, tippet or varying sizes, indicators from Loon, boderline-OCD-organized Tacky fly boxes, and a Magpul DAKA pouch for my license and phone. When I do bring my camera, I still have room in the pack for all the above-mentioned-items and just wear my rain shell if the weather is iffy.
As far as comfort goes, the pack sits really well on the hip and can rotate for access. Now, depending on which hip you sit in on, and with the waterproof zipper, it can be a little hard to close so I just swing it all the way around to close it if I'm fishing with waders and walking in deeper than I would while wet wading. The crossbody attachment is a thing of beauty since it allows me to add a set of hemostats to the "caddy" on the strap for quick access. Essentially taking the place of my now-retired-except-for-float-trip-lanyard.
All-in-all I couldn't wait to give this pack a run for its money on a recent overnight public lands camp/fish trip and it kept up every step of the way.
Check out the full color selection of the Fishpond Thunderhead Submersible Lumbar Pack HERE.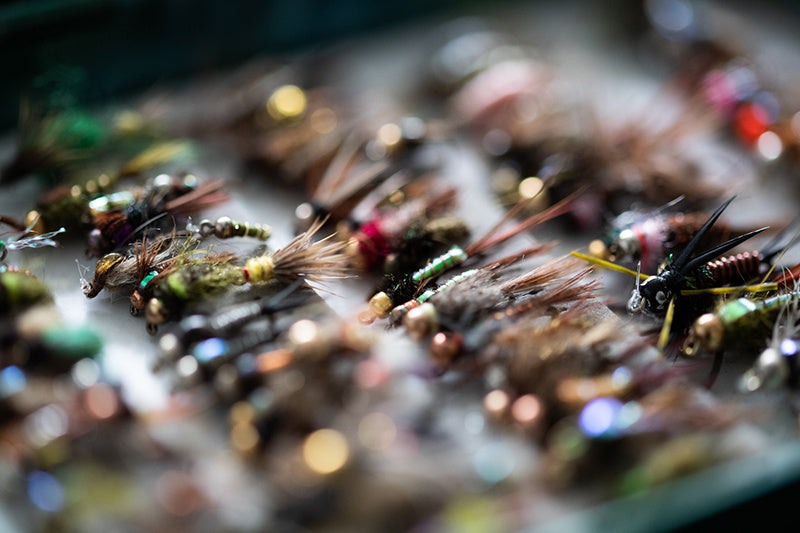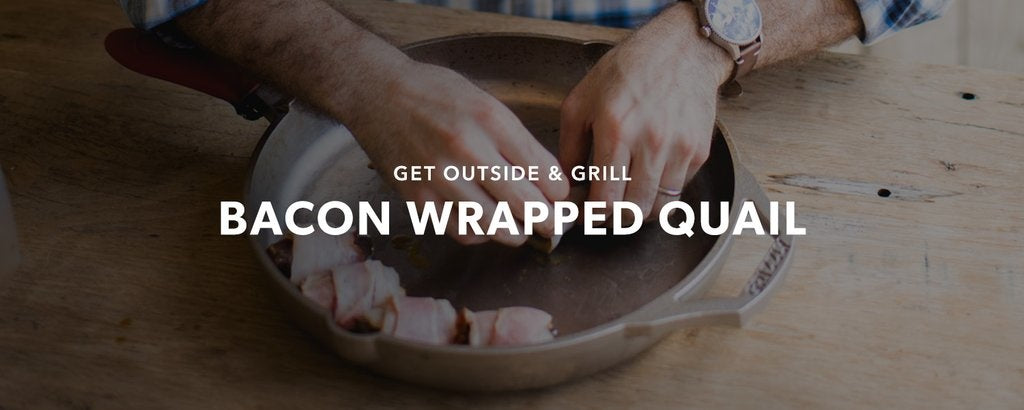 recipes
Summer means more time outdoors, which means more time to grill. See below for our fail-proof, bacon-wrapped quail recipe, and be sure to cook it using the Cast Iron Skillet from Grizzly Cookware. ...
Read more