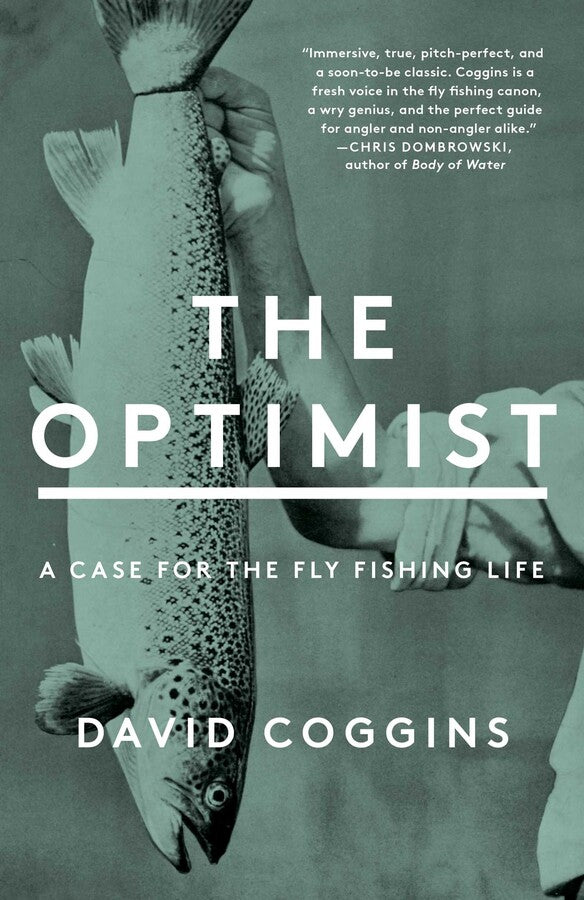 Front Porch Musings: David Coggins, The Optimist
Michael Perry | Assistant Shopkeeper, Fly & Field
Ice and snow in the Carolinas has many of us wishing for the budding Spring, which if you were unaware is the gem of the fly fishing season throughout the Southern Appalachians.
Whether you're waiting for the next round of Delayed Harvest stockings or beating back brush in search of wintering wild trout, one of the best ways to hype yourself up for your next angler outing is by picking up a copy of The Optimist by David Coggins at The Sporting Gent HQ.
On a journey all over North America, and ventures to Patagonia, the Bahamas, and England, The Optimist brings the enjoyment and frustration of the skills, patience and philosophy present among the fly fishers like Coggins, who confesses to being a "confirmed obsessive."
Across nine locations featured in each of their own chapters, Coggins' provides us with how his personal growth has often coincided with the successes and failures learned on the water. He approaches each setting with humor and humility, from elusive bonefish on Bahamian flats to remote stillwater Brook Trout in the Maine backcountry, to his earliest fishing mentors teaching him the ways of Wisconsin Smallmouth. The Optimist is as much about fishing as it is the meditative, one-with-nature connection the sport often provides those who pursue it.
Timeless wisdom such as the only way to pack your gear for the road, to what gifts to bring your guide, have placed this read among the canon of the irreverent, yet fulfilling reads about the past time of casting flies to fish. This book is guaranteed to provide an escape to far-off fishing destinations with an approachable tone that should sit well with the full-fledged enthusiast to the first-time fly angler alike.
Coggins is the author of Men and Manners and the New York Times bestseller Men and Style. He writes about fly fishing for Robb Report and tailoring, drinking and travel for numerous publications. He also co-hosts an entertaining podcast about nothing in particular called Central Division and composes a seriously worth-it subscription based newsletter known as The Contender.
Between trips to the Bahamas, Italy, and a return to Patagonia, David Coggins graciously made time to answer a few question for you gents:
Just like the location hopping format of The Optimist you are a man on the go, what has life been like for you since releasing the book in May 2021?
Well, I've done some events to support the book. I wouldn't say it's a proper tour–the world being what it is. We moved some outside. And it's always nice to meet people who read your work, especially when you can drink a whisky and talk about fishing. And yes, I've been fishing quite a bit, in the Catskills.
Of the nine locations you feature in the book which one provided you the greatest difficulty in writing about and why?
Montana was difficult in a way, because a lot of what I described were early trips there when I was still learning what I was doing. Fly fishing is a long education and that was an early part of mine. And revisiting some of my less than heroic moments was humbling. But if you can't be humbled then don't fly fish.
Was there a location you fished that you had to leave out? How did you make the final selection of the nine that are included in The Optimist?
I was supposed to make a triumphant return to Canada to catch an Atlantic Salmon and I had a trip to a very swank lodge all set up. Then Canada closed its borders and that was that. Overall, I tried to include places that mattered to me personally, but also a range near and far, from Wisconsin (where I started fishing at our family's cabin) and New York, where I live, to the Bahamas, England and Patagonia.
(Gotcha journalism question ahead)
Here in the Carolinas we pride ourselves on rhododendron infested blue lines that offer a chance to catch native Southern Appalachian Brook Trout the size of your hand, so my question is have you become more enlightened or do you still differ from your fishing buddy Markley on that (read the book to meet Markley)?
Ha! The more I fish the more I appreciate a fish that's correct for its surroundings, regardless of size. So yes, I'm coming around to my friend Markley's way of thinking–but I'm still not going to hike for 2 hours to catch a small fish. I did go fishing in the Smoky Mountains this fall and enjoyed it very much and hope to return.
Patron saint of fly fishing and Orvis everything guy, Tom Rosenbauer wrote a review for the back cover, what was your reaction to his words of praise for The Optimist?
Well I'm flattered and grateful for Tom's support. He's a great angler, naturally, and a wonderful enthusiast and teacher. I've been lucky to fish with him a few times (and he's out-fished me at an almost comic level). And I'm glad he liked the book, and even had me on his podcast–though he said I was overdressed!
We pride ourselves here at TSG on not only being a men's store and apparel brand, but a clubhouse of sorts, what makes an independent, brick and mortar men's store special for you?
I like going into a store with a point of view, especially if they're helping men dress well. You form a connection with the people who work there. When that all comes together it's a great experience and an important part of your life.
At TSG we are gear and apparel fanatics, what's your most recent eBay find for fishing and what's your all time favorite piece of fly fishing related gear/apparel that you own?
Well this is an important issue. I've been trying to find a Barbour Spey jacket (basically a wading jacket that's cropped at the waist) for quite some time. The prices are insane but I still want one–even if Tom thinks it makes me overdressed. I'm often on eBay looking for old Orvis bags and Simms wading boots when they still looked like hiking boots. I definitely don't need any more, but that doesn't stop me. My favorite is probably an old Filson canvas rod case I bought about twenty years ago, I really couldn't afford it at the time. That case has been all over the world with me and has a good patina and of course a lot of good memories.
In a hypothetical The Optimist 2nd Edition where's the next place you are dying to fish and have yet to that you would include?
Well the next book is happening. It's called The Believer and it's about fly fishing pilgrimages. Related to the The Optimist, but even more far flung and, I think, more personal. There are plans for a trip to Cuba and Japan and Norway. If all that happens this year then I'll be very happy.
David, we thank you so much for making this happen, are you up for closing out with rapid fire? Good. Welcome to the game.
Trout or Permit?
Trout.
Favorite brown water (no white wine), scotch or bourbon?
Ha! Scotch.
If the bite turns on right when you told her (wife/girlfriend) you would be headed home, do you stay or go?
Stay, no question.
If your Volvo didn't exist what would be your ideal fishing vehicle?
Good question. Range Rover.
One fly for the rest of your life, what are you tying on?
Parachute Adams.
Are you feeling more like a Carter or Dave recently (buy the book to learn more)?
That's the enduring question. But I've been a little more tactical recently, so I'll say Carter.
On a personal note, The Optimist was released in the midst of serious health scare for me, that has since resolved, thankfully. In the midst of it though, reading about some of the world's best fishing locales, with the humor and wit of Coggins. Realizing the absurdity or "the contrary act" of fly fishing allowed me an escape that I believe so many of us find on the stream, or lake or wherever we cast a line. While this is absolutely a book about fly fishing, it's also a book of how such a pastime gives us all a little hope every time our fly lands on water and how the ability to hope makes an optimist of us all.
Michael Perry | Assistant Shopkeeper, Fly & Field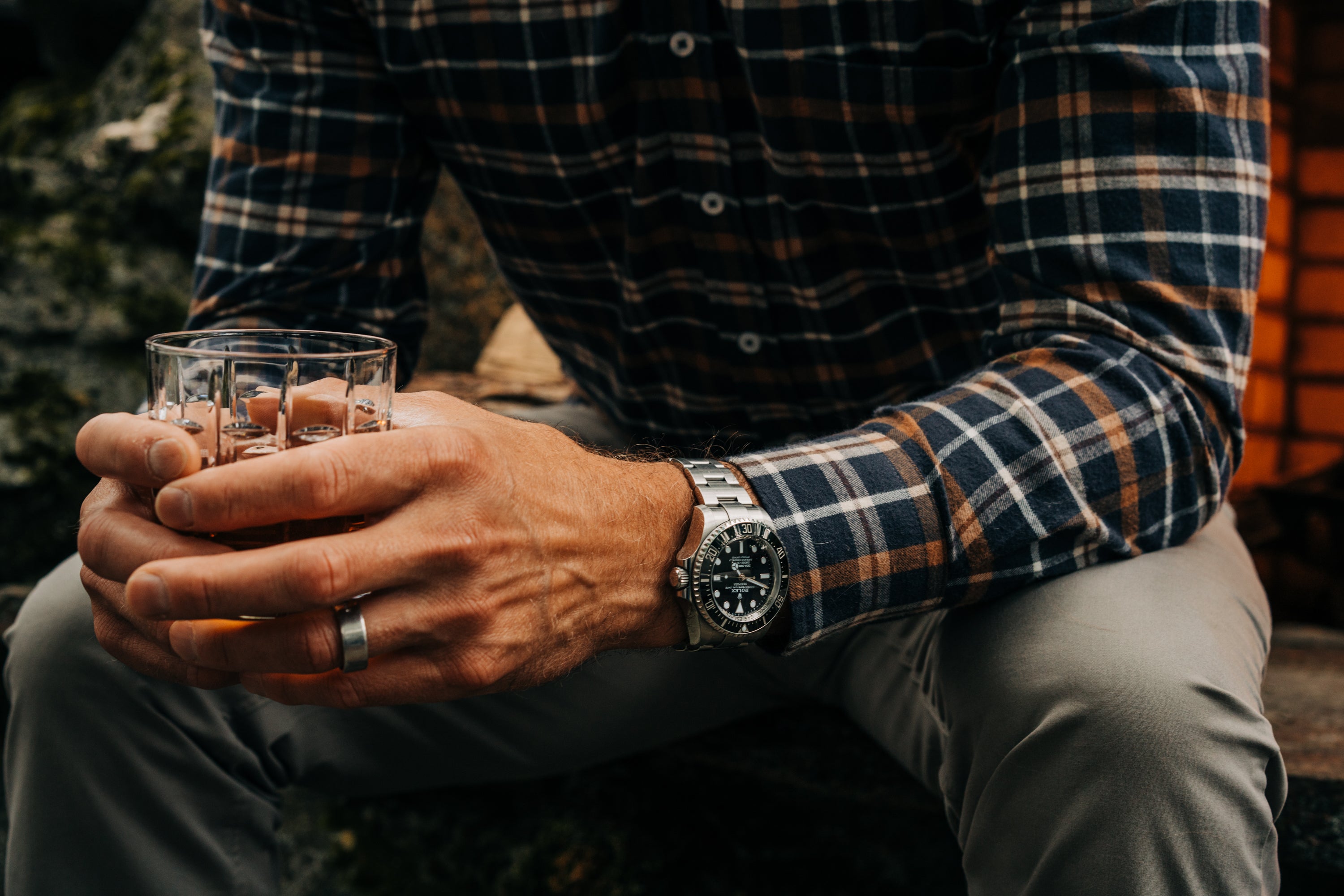 Dispatch
The frenzied murmur of the frozen white stuff has descended upon us here in the area and whether you are a distraught southerner in search of bread and milk or an annoyed/amused northerner, there's...
Read more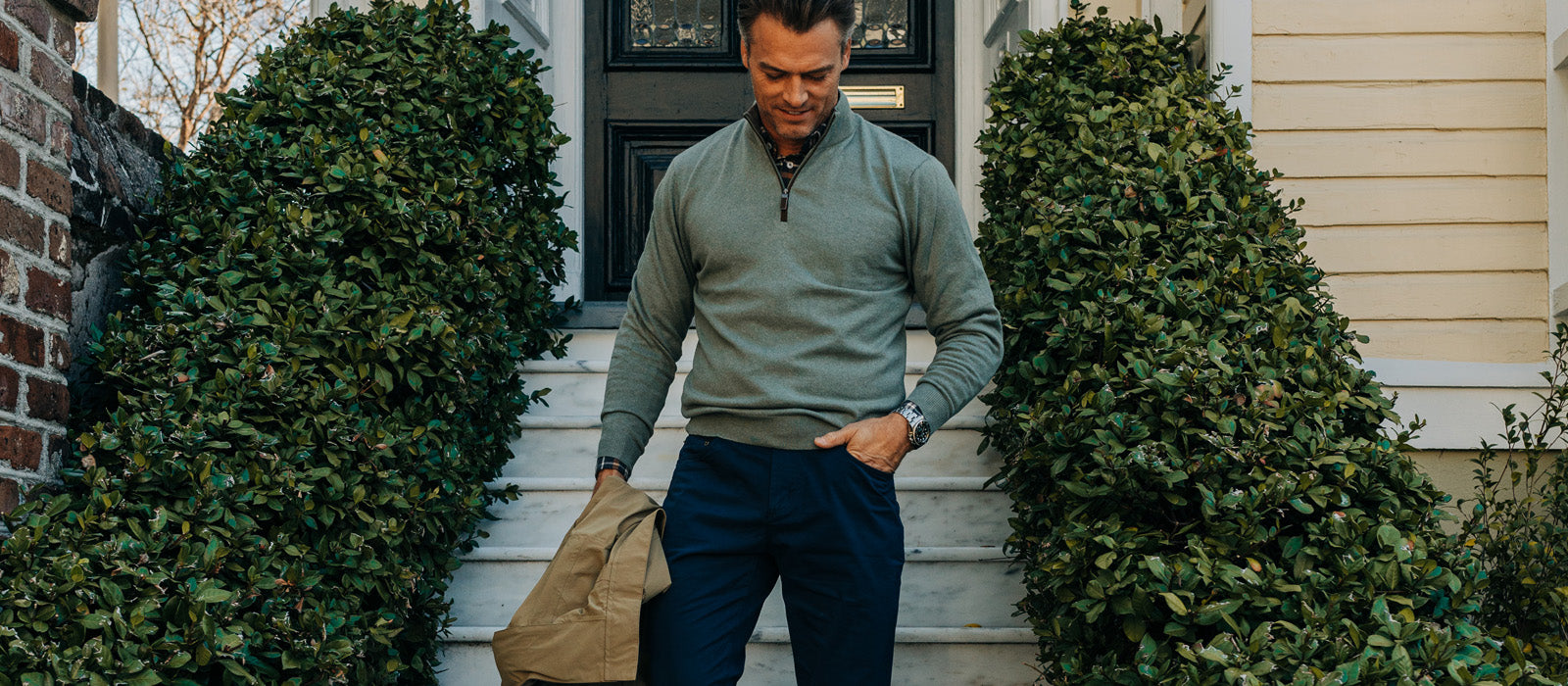 Dispatch
Happy Valentine's to Me (and She)
In the dead of winter, the grind of the work week can make everything feel like a blur, and that's how you might find yourself with a Super Bowl Sunday hangover utterly unprepared for Valentine's D...
Read more