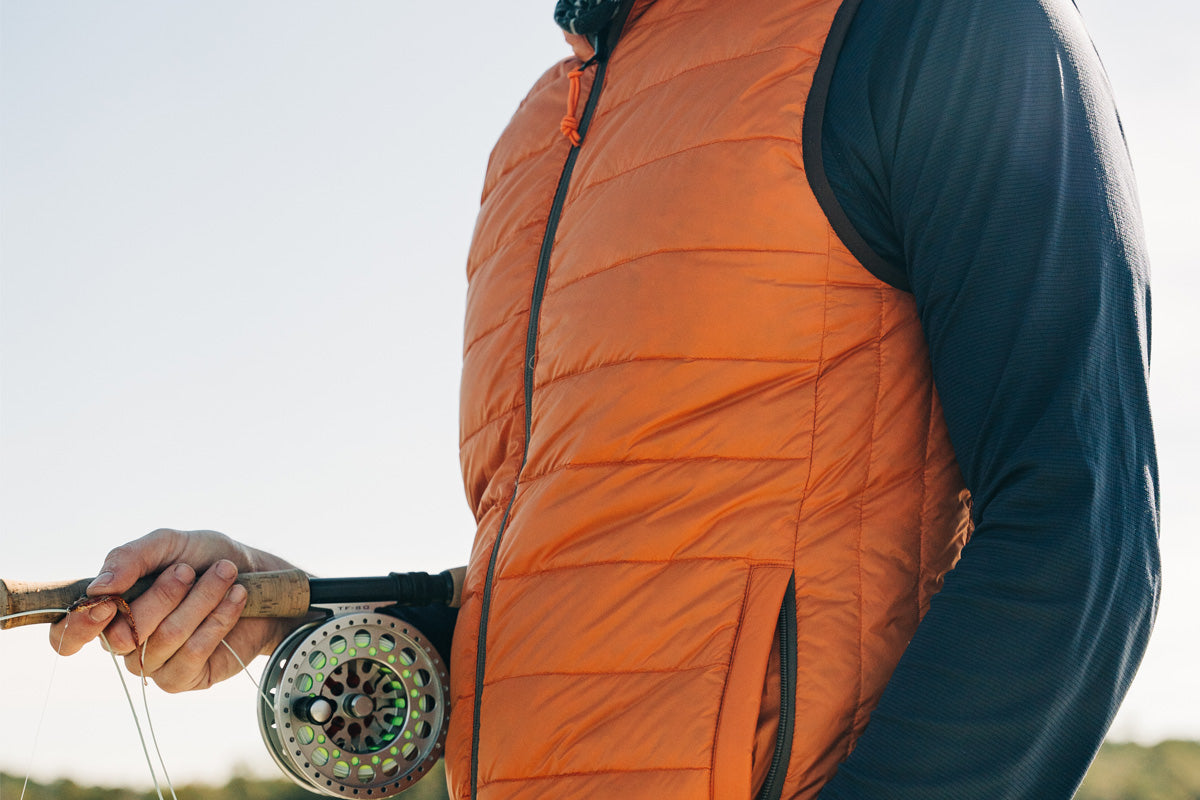 In Hand: The TSG Covey ReelDown Vest
Product Review from Red Clay Soul
I'm a big fan of 'two for one' deals. It creates a huge value proposition. The new Covey ReelDown Vest from The Sporting Gent is just that.
I like TSG's approach to their brand: they make things that work. Their gear works fine in the office or bumming around town, but also has function in the field or in the stream. They've been refining that vision over the last few years, and us consumers get to reap the benefits of their focus.
The Covey Reeldown Vest is a fantastic addition to the TSG lineup. The vest is what I'd call a lightweight down. It's by no means a heavyweight vest, but more of a layering piece in the Winter and on its own in the Fall and Spring. One of my favorite features of the vest is how it wears. It isn't stiff at all. Instead, it almost forms to your body and stays out of the way. The fit is not bulky, either. I would contend that you could wear this vest on the golf course and be just fine.
The cool part: the vest is reversible. This goes back to the focus of TSG in making their goods work in the field. The brown and orange are extremely versatile for hanging around the (virtual) office or chasing coveys in the field. And I should mention: the orange isn't blaze. It's a dull, Thanksgiving-y orange that looks more professional.
All that, AND it's packable. Throw it in the included bag and it fits nicely in a tote or duffle when you're on the road.
I really like this vest. The $149 price tag feels right, considering all the functionality and style. I plan on putting this bad boy to use quite a bit. It's worth letting it ride shotgun.
Written and published in February 2021 by Red Clay Soul