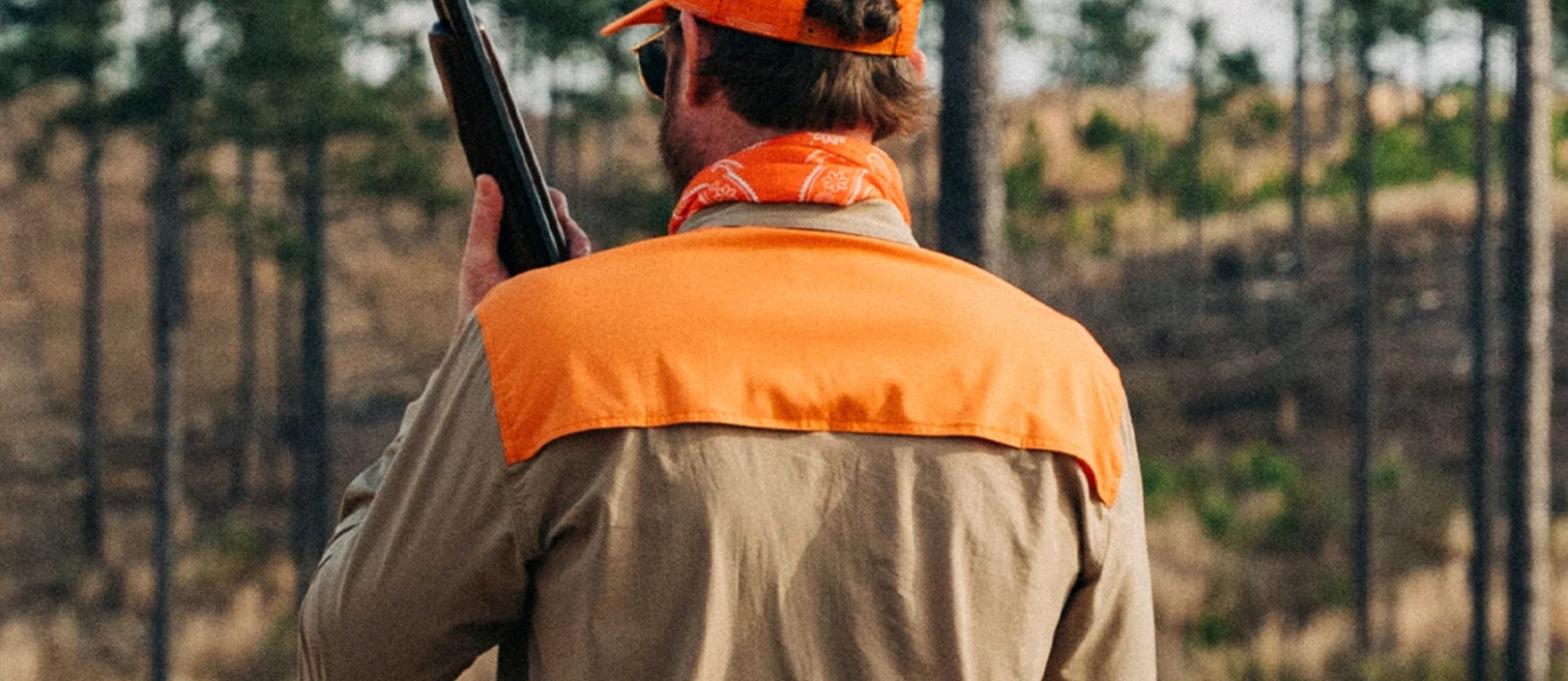 The No-Brainer Guide to Field Day Apparel
This is what we work for--day-in, and day-out. The field day. Memories are made out there and the gear we use to help us be successful in the field means something as well. Quality hunting, shooting, and field gear and goods are important to accomplish the task at hand: make memories, chase game, and pass along the traditions to the next person.
Check out our picks for your next field day.
TSG Twill Field-Pocket PantsIt is in the name and making pants is our main game. Our Field Grade heavy twill pants are made to be worn and worn in as we incorporated both mechanical and natural stretch to make sure you're geared up for a full day of walking through brush.
TSG ReelDown Covey VestField, woods, stream or street our ReelDown Covey Vest keeps the cold out and packs down stout for whatever your next adventure may bring. The Covey vest in reversible Blaze/Field functions best as it can take you from stealth to outstanding in your field.
TSG Covey Performance ShirtAn updated version of our best in class Guide Shirt, the Covey Performance makes for the perfect base layer for your field day outfit for you or your plantation staff.
TSG Midweight FlannelIt is hard to find a situation where our Portuguese-made flannels will not fit the bill and flushing morning quail is no exception. If you are in need of a warming layer on a chilly day afield, look no further than our Midweight Flannel while you still can.
TSG Pointer Patch HatLet us point you in the right direction for a field day cap with our "Traditions" patch hat that provides you the right look afield and gives an ode to the maker of the hunt, man's best friend.
Le Chameau Vierzon Jersey-Lined BootThe Vierzon is the crème de la crème of field and country rubber boots with their tartan patterned jersey lining and shock absorbing outsole. Le Chameau has been a premier boot maker since 1927 and they are still atop of the game nearly a century later.
TSG Tyne Waxed VestBuilt with classic styling and rugged protection from the elements, the Tyne Waxed Vest is our version of a traditional field jacket with the added maneuverability of a vest when pulling up for passing shots. This is one piece of gear you cannot afford to miss.
Vintage Oxbow Shotgun CaseNow that you look the part it is time to shoulder your boom stick and let your shooting do the talking. No matter if your shotgun is $800 or $80,000 it is only as good as the care you provide so invest in a Vintage Oxbow Shotgun Case to ensure your gun is protected from the elements and looks damn fine doing so.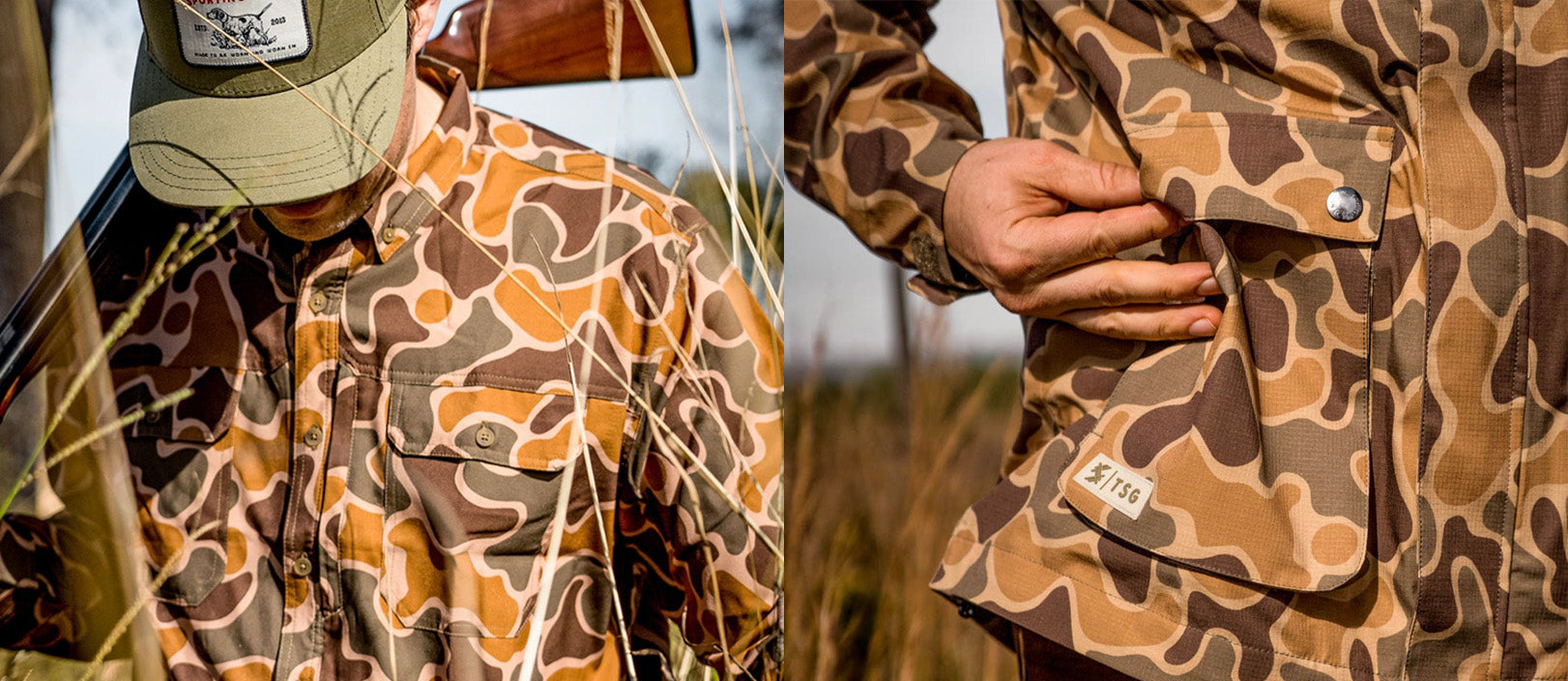 Product Highlight
If you know TSG, then you better know Oxbow. A modern take on your grandpappy's favorite duck hunter camo, with the added advantage of modern fabrics. It may be old-school meets new-school, but the...
Read more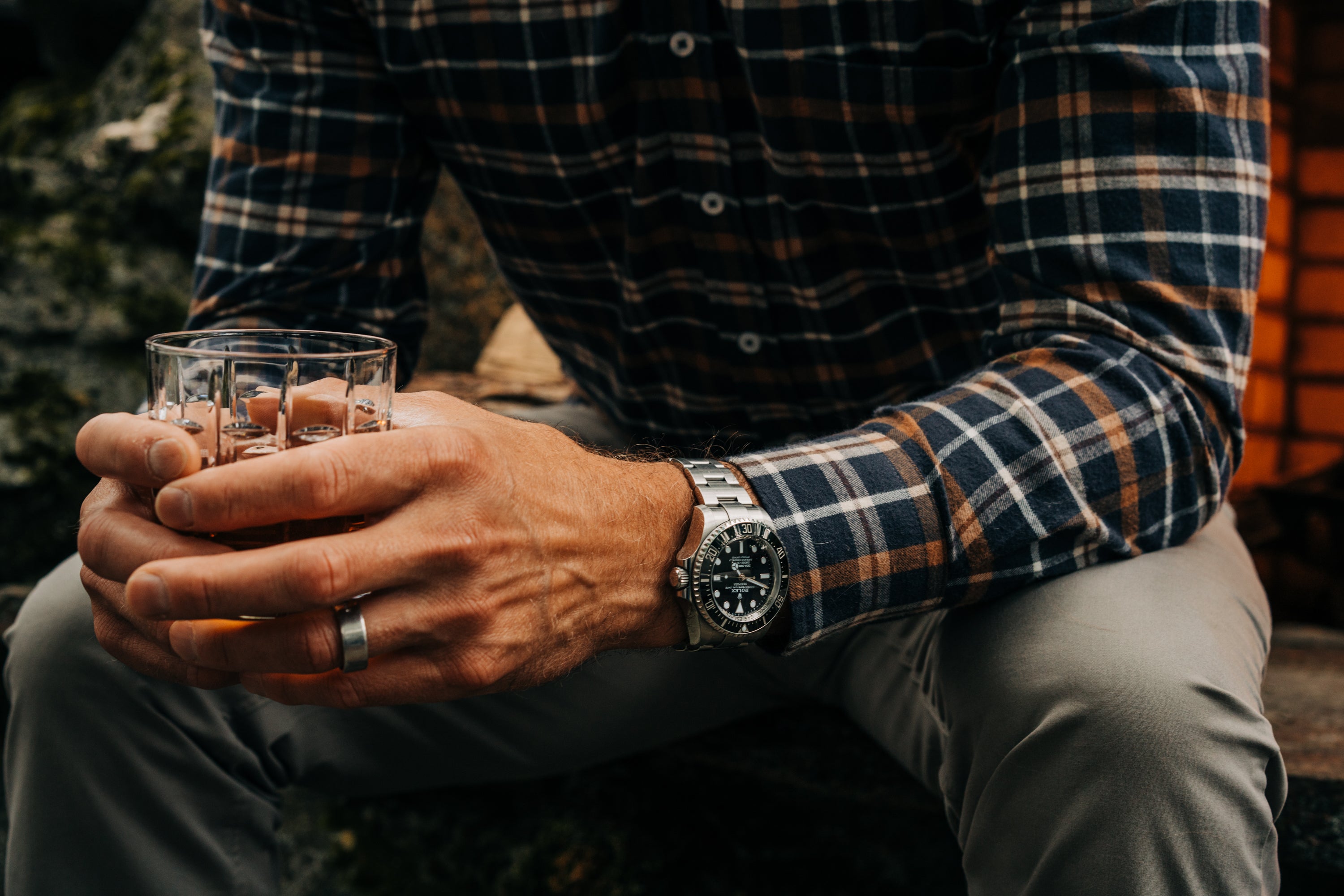 Dispatch
The frenzied murmur of the frozen white stuff has descended upon us here in the area and whether you are a distraught southerner in search of bread and milk or an annoyed/amused northerner, there's...
Read more