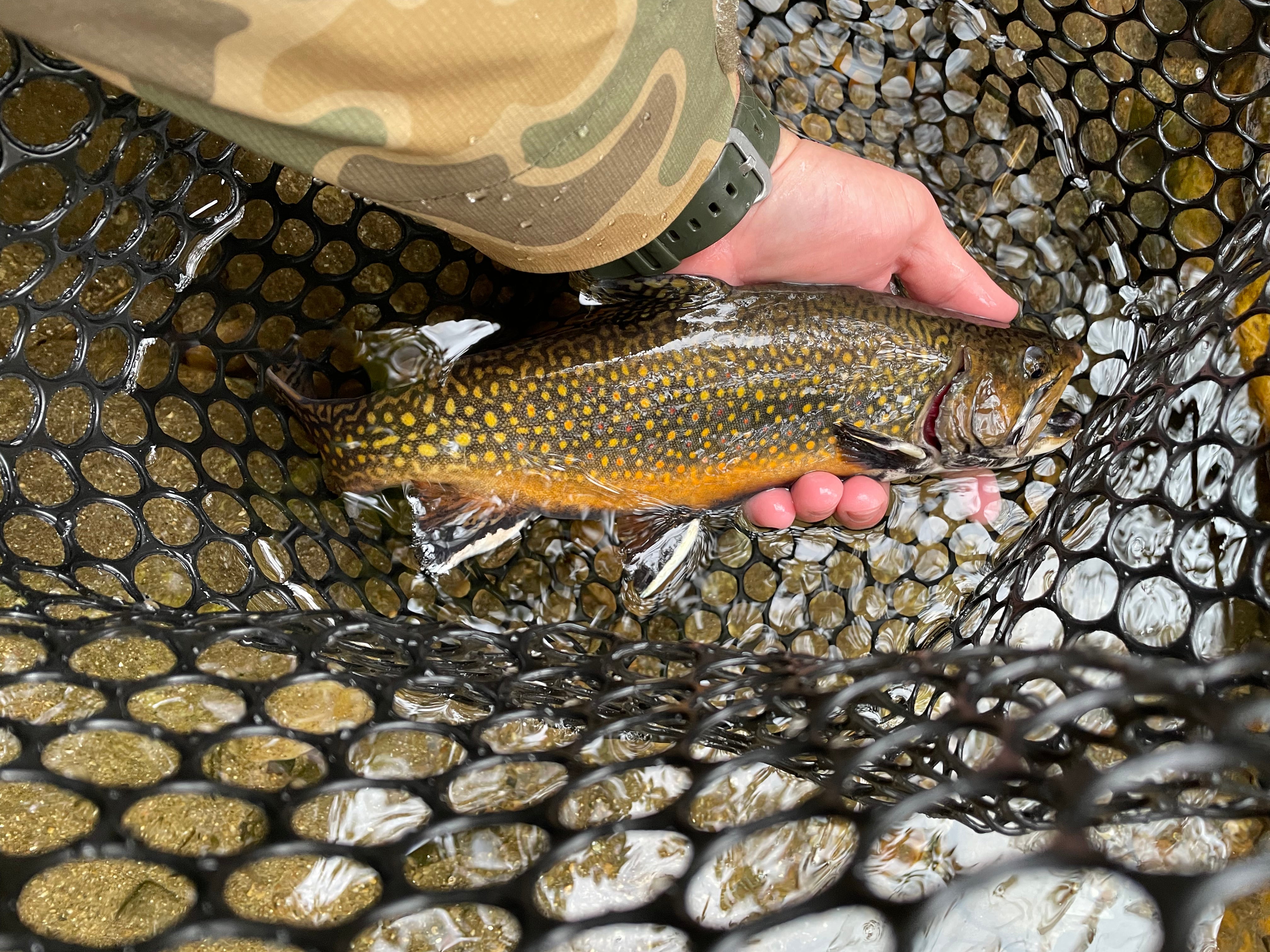 Fall Fishing
Fall fly fishing for much of North America means slow subsurface swings and constant hookups with fallen foliage, but for us here near the Southern Appalachians it is some of the best fishing of the year as soaking rains and cold nights feed the starved streams of summer.
Late October to the heart of winter is a great time to search for trout with just about any style you prefer, but as with all fishing, the number one rule is to remain flexible and fish the conditions.
Despite damage to the state hatchery in August and an unreasonably warm October, anglers and guides are reporting fruitful outings and visible numbers from the Tuck to Helton Creek.
Wilson Creek, Jacobs Fork, East Prong Roaring River and the Mitchell are popular with Charlotte-area daytrippers, especially as the second round of delayed harvest stockings are hitting new watersheds daily, but rest assured there are numerous wild and stocked options available if you put in the work.
Whether you are blue line backpacker or strictly fish DH stockers, the name of the game is presentation. Focus more on the elusive drag free drift than your fly selection and if you are throwing meat, make sure you twitch and chug that thing after the swing.
Fall Fishing Rigs
Within two-hours drive from Charlotte, I have found success with the following setups throughout the months of October and November:
Dry Dropper: Chubby Chernobyl ants, Stimulators or Royal Wulff sizes 8-12 over zebra midges, Copper Johns and pheasant tail nymphs in sizes 18-22. This is my standard searching framework, just be sure to adjust the dropper length. If you find yourself in low water, trade your beaded nymph for a Pat's Rubber Legs (a.k.a. Girdle Bug) or an unweighted soft hackle.
High and Dry: Late morning and early afternoon have been particularly fun on Blue Wing Olive (BWO), October Caddis and Parachute Adams in sizes 18-20, much to the delight of rainbows and brook trout alike.
Streamers: While I cannot deny a stubbornness to throw dries, I enjoy the ferocity of the streamer bite. Olive, black and purple wooly buggers are simple, but worthy of high or cloudy water. Sculpzilla is another favorite of mine thanks to Boone-area guide, Ben Wayne. If you have the water depth, try a Mini Dungeon in black, natural or purple.
Junk Flies: Mop flies, squirmy worms and eggs, oh my! I cannot attest to much personal success with the maligned mop fly, but if you just have to get the skunk off, any of these three should do the job, especially pink worms (shh...don't tell the dry fly purists).
Under-Wader Wear
Fall in the Carolinas is like no other, but keep in mind that you have to be prepared for anything from mid-20º mornings to balmy-pushing 80º afternoons. Here are some great gear selections to help you layer up (and down) throughout the fall and winter:
With fluctuating temps, vests are your best option, at The Sporting Gent we offer three great options to choose from including the fleece Pisgah, the warm and reversible ReelDown and for my money, the third bowl of porridge is the poly-filled Midszn. Pair your choice of vest with our Fall stock of TSG flannels that make for a great base layer no matter the conditions.
For an outer layer, few coats look as dapper as the Havenfield shell and its REVTEX™ fabric keeps cold stream water and popup rain on the outside where it belongs.
Fall cool down means that it is time to save the wet-wading for April. If you are in need of your next or first pair of waders or wading boots we have some great options from Reddington, Orvis, Korkers, Wingo and more HERE.
Get out and enjoy the great weather, the beauty of fall color trout and trees and stop by The Sporting Gent for your fly good needs.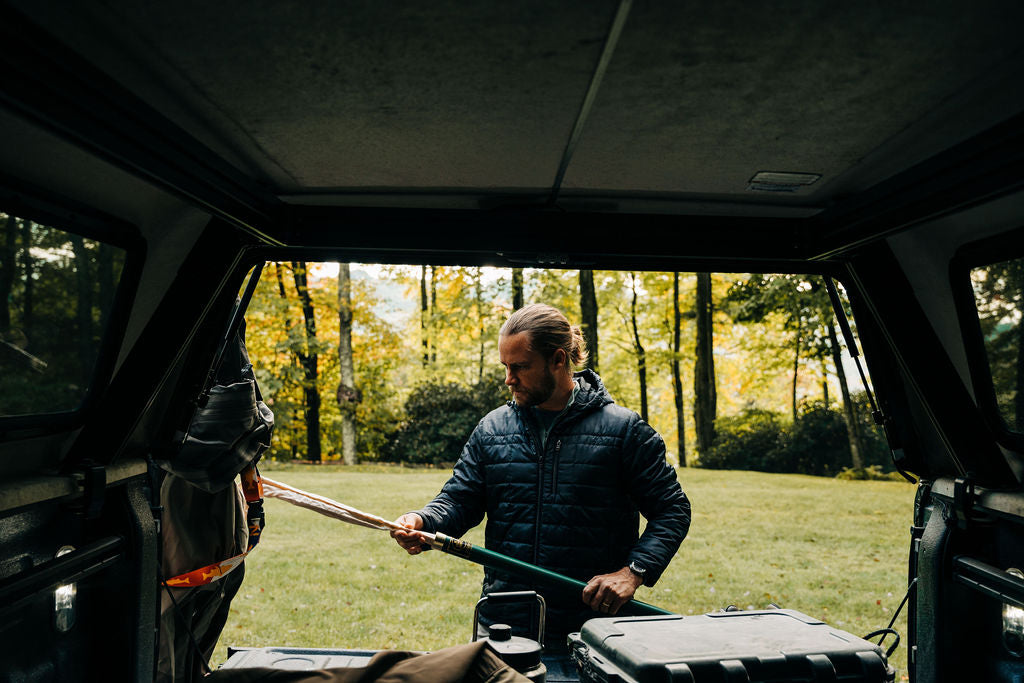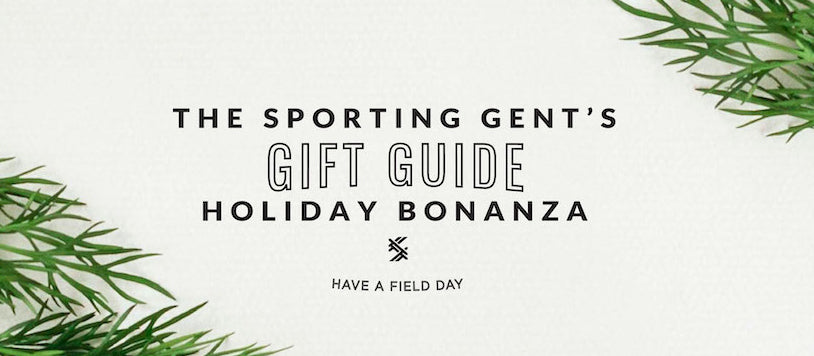 Holiday Gift Guide
With just two weeks to go till the big day, we here at The Sporting Gent put together a list of our favorite TSG Apparel Co. products of the season. There's still time, but St. Nick will be here be...
Read more