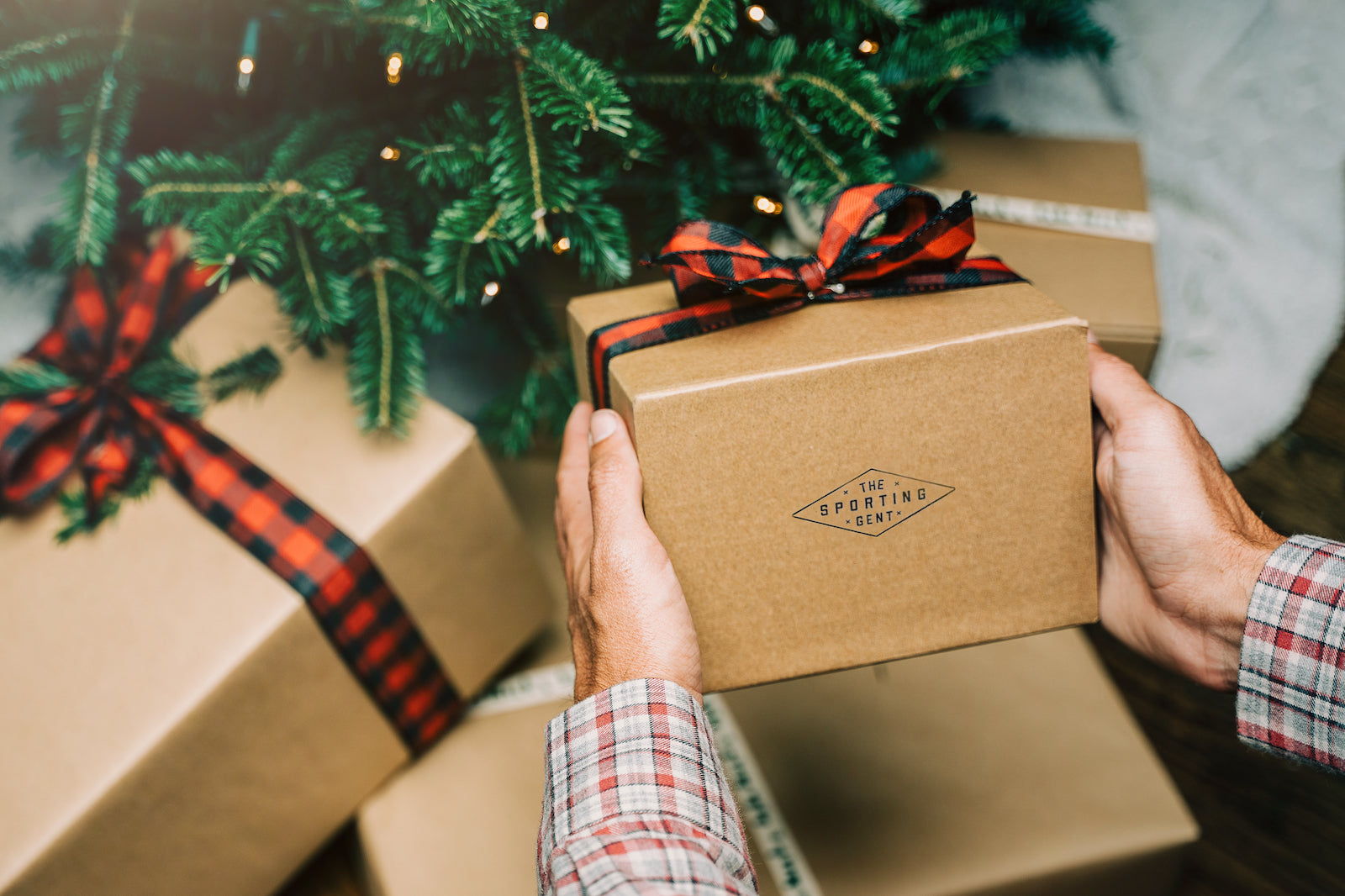 Golden Gifts for trading up at your next White Elephant Party
So you are attending or hosting a "White Elephant" party this holiday season and need to find a gift in the $50 range? Sounds like you need to take a lap at The Sporting Gent.
Whether your family and friends call it White elephant, Yankee Swap or Dirty Santa, the idea is the same; agree to a max price per gift, draw names at random and choose a gift to unwrap or acquire one already selected from a previous contestant. It is all the great parts of Christmas with the ability to steal better prizes if the opportunity arises.
When buying such a gift, the main intent is to purchase something fun, something that enhances the experience of the White Elephant party. While some shoppers may reach for the gag gift or outlandish surprise, we here at The Sporting Gent feel that nothing is better than seeing the gift you bought stolen four or five times over.
With the reputation of quality that TSG offers, here are the best trade up gifts for your White Elephant party this holiday season:
Waxed Canvas Beer Caddy Cooler Tote ($41.99)
Not only will you be a hit at the White Elephant, but your contribution of consistently cold and classy brews will become the stuff of legend with the boys. This insulated canvas caddy wrangles a whole six pack of your favorite beverage and keeps you from losing your favorite koozie to the friend who "forgot" they still had it.
Stanley Camp Pour Over Set ($35.00)
Whether you are waking in the wilderness or roughing it in the backyard this pour over set from tried-and-true Stanley will guarantee whoever unwraps this mug will always have their cup of joe. Just add your choice of grounds, hot water, wait for 2-3 minutes and remove the Pour Over from the Camp mug to sit back and slurp.
Waller Handmade Mama's Boy Oyster Knife ($45.00)
If you are from the coast or just enjoy tidewater fare, you know that a good oyster knife is needed in months that end with "R". This reclaimed railroad spike made of high carbon steel will have everyone else wondering how you shucked your whole bushel already and is ominous looking enough to make sure that elbow neighbor doesn't steal your last few oysters.
Richard E. Bishop Double Old Fashion Set ($55.00)
There is always at least one friend who stretches the $50 limit, but if it is for something as nice as this set of glasses, we won't tell... The Double Old Fashion Set if unwrapped early may have your friends stealing from one another so bad you'll have to break them out to reestablish the peace. Which is only fitting as Richard E. Bishop Ltd. has been wetting the whistle of dignitaries, Heads of State and royalty since 1937.
Fulton & Roark Solid Cologne ($52.00)
If you have ever experienced the uncle with eye-watering aftershave, then you may want to strategically suggest he unwrap this solid cologne selection from Fulton & Roark. The solid nature of it ensures consistent fragrance that is personal for those close to you and not everyone in a 10-foot radius. Also with its small size and tin container it is well suited for a pants pocket, gym bag or the center console of your vehicle so you can always smell your best.
Filson Travel Pack ($55.00)
Here is another gift worth stretching the budget, the Filson Travel Case. If you appreciate quality, then you probably know Filson and at $55 it is a hard one to beat for an upgrade to your carry-on with its tear-resistant nylon shell and signature Filson twill base. These are going quick in store and we have know doubt they'll do the same at your White Elephant.
Salt Smoke Time ($35.00)
For the reader or home-cook in your group, Salt Smoke Time from executive chef, fisherman and naturalist, Will Horowitz teaches sustainability and self-reliance through the techniques that continue to preserve American stories and food traditions.
TSG Oxbow Trucker ($29.95)
Not only does The Sporting Gent have the best gifts, a little piece of TSG is often the best thing to receive. Whether you are a card-carrying member of the Gentry or a first timer, nothing feels as good as any excuse to wear our signature vintage Oxbow camo.