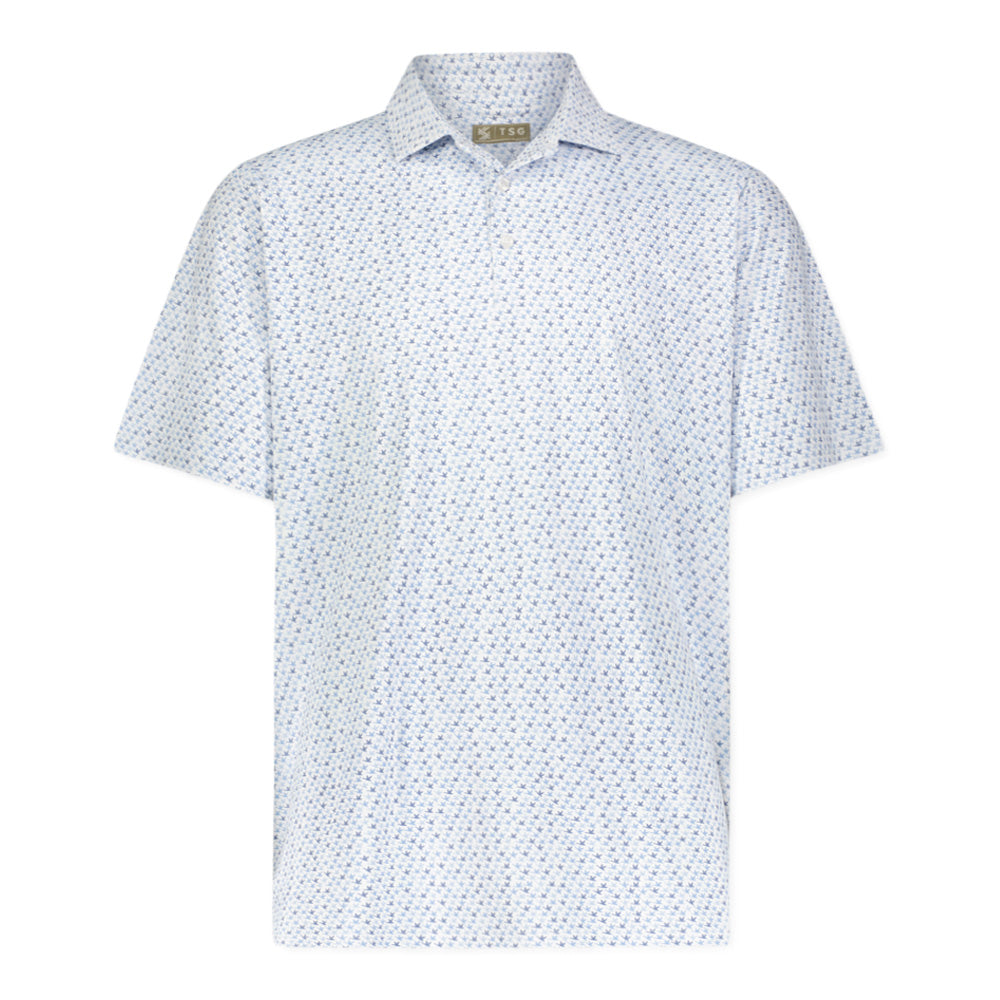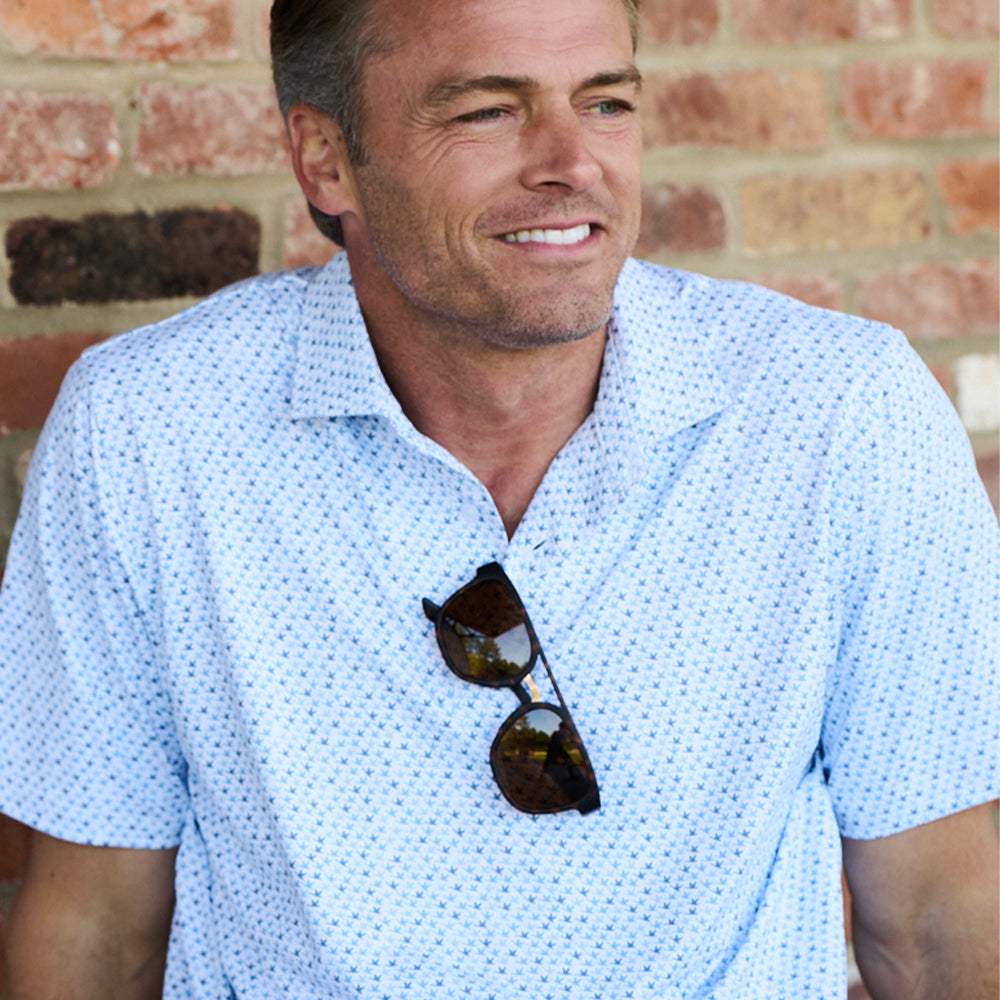 Ok, gents.  You feelin' fancy, huh?  The ol' lady make you get all dressed up, comb your hair?  Introducing the TSG Topper Polo, the my-wife-made-me polo for those evening activities or, heck, even just for a hot day on the course or at the bar.  The Topper polo is built with an ultra-comfortable, moisture-wicking poly and Spandex™ blend so you can keep your lady impressed all while feeling super masculine.  

Features
Care Guide

Wash with cold water, with like colors, dry with low heat or hang to dry.
Fit & Size
Choose options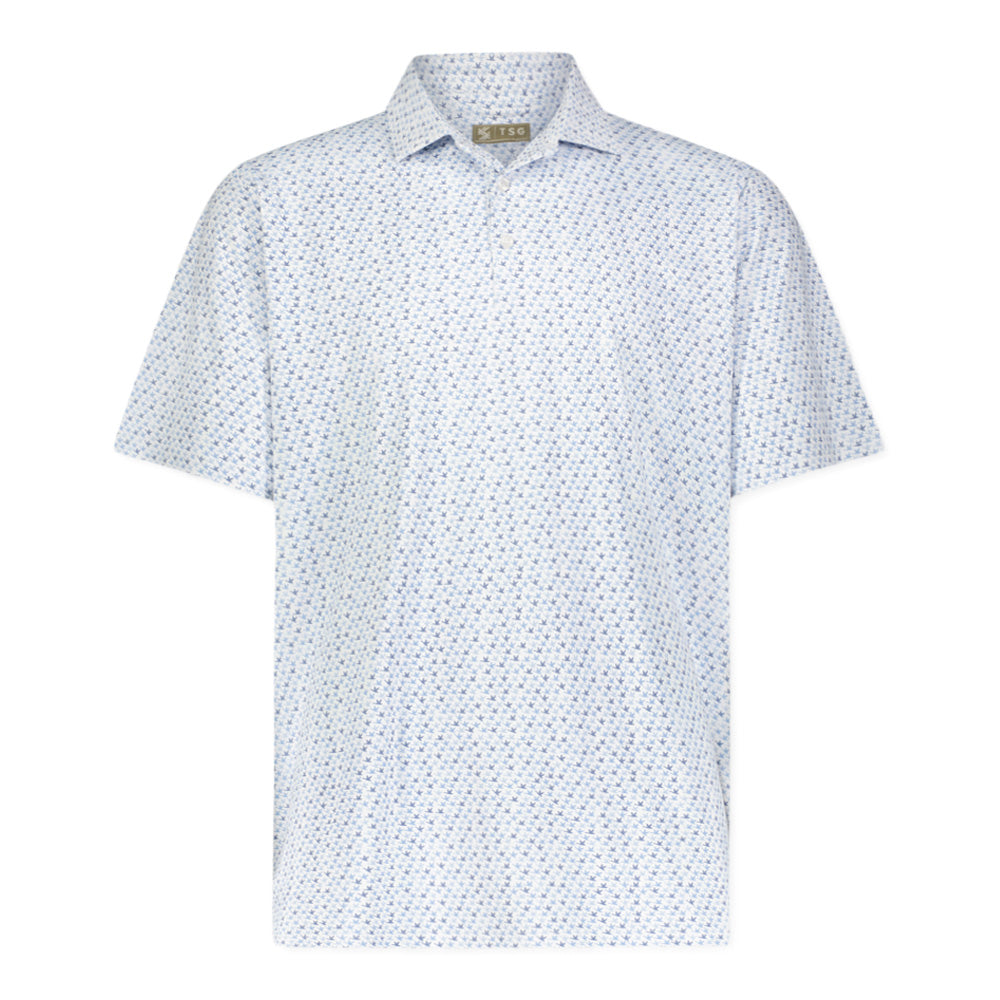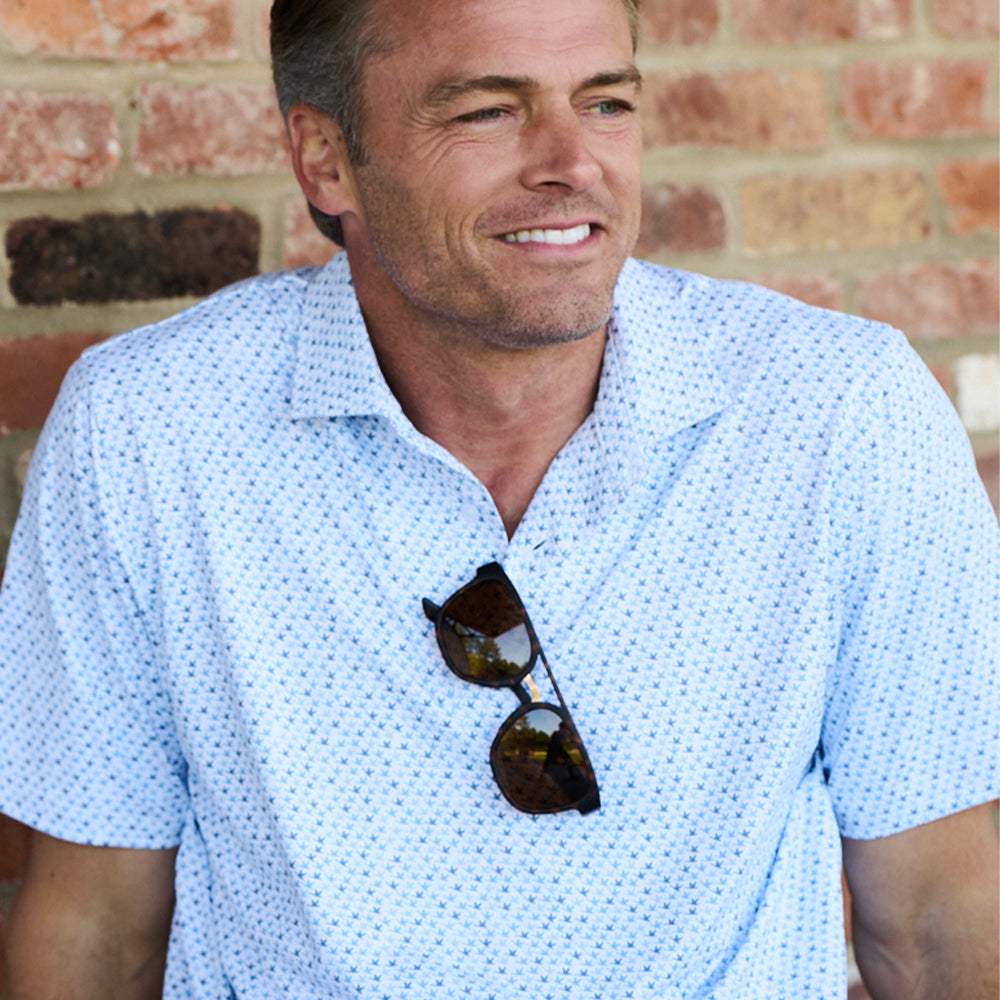 Winning
So yea, I put this shirt on and my skin told me in an instant that it was in love. My new favorite shirt. I'm not a large man, and struggle to find the right fit with shirts. This Topper polo sits on my shoulders just perfect. Thanks The Sporting Gent. I'm getting another one.
Great shirts
My wife bought me two shirts that I had to return. The arms were too small! I then picked up the Topper polo. I love it so much, I went back and bought two more…. I wear them out to dinner, golf, work. They look great and they keep you cool and make you look cool. 😎 the guys at the shop are pretty rad and the bourbon selection is great. Check them out and pick up a shirt!
Trouble free dogs
Do you love dogs? I do. So here is a way to show that love, trouble free. No hairs on the couch. No barking at the neighbors. No toys left on the floor for you to step on-ouch. Just hundreds of dogs on a great shirt. What's not to like? And no Cruella to take your dogs away.
I get great compliments!
Shirt looks and feels great. Style perfect for summer.